(Beijing | China )
Go Abroad China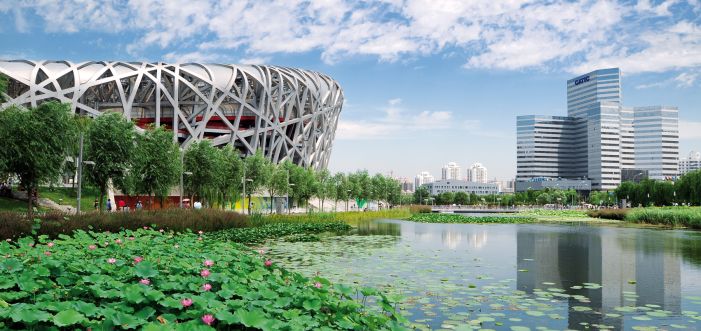 Informazioni
Go Abroad China
Visit China and learn how to speak Mandarin, the number one spoken language in the world. We provide intensive Chinese language programs, making use of easy, engaging and challenging materials, which would enable you master Mandarin communication skills quickly. Our Chinese language programs are culturally immersive as we organize tours, trips and events that expose you to the rich history of China.
GAC's offers Chinese language programs that are suitable for everyone either looking to learn mandarin personally or in preparation for the HSK examinations. We tailor our programs to your needs, preferences and requirements, with the options to learn mandarin privately through our recommended patient, experienced and dedicated tutors or through a structured curriculum in a prestigious university, we can guarantee that your goal of learning mandarin will be accomplished in a very short time.



Attività
Film
Turismo culturale (teatro, museo, etc.)
Fotografia
Ballo
Storia dell'arte
Moda
Eventi locali culturali (festival, ecc)
Filosofia
Arte / Pittura
Presentazione shock culturale
Storia
Teatro
Sport professionistico
Visite della città storica
Musica
Roccia
Geografia
Letteratura
Eventi sociali studenti universitari
Escursioni
Volontariato
Eventi sul campus
Lavoro e ulteriori studi
Studente legalmente autorizzati a lavorare / guadagnare soldi durante corso
Esperienza di lavoro / stage presso aziende locali
Lingua e studio Au pair
Ulteriori studi accademici disponibili sul campus
Servizi aggiuntivi
Assistenza per visti
Consulenza agli studenti
Strutture per studenti disabili
Trasferimento aeroporto / stazione
Alloggio
Casa dello studente
Appartamento condiviso
Sul campus universitario
Appartamento
Alloggio in famiglia ospitante senza studenti della stessa lingua madre
Alloggio in famiglia ospitante
Corsi
Generale Cinese
94% 7 Recensioni
Questo corso è riservato agli studenti di età compresa: 10-70
Livelli: Avanzato, Intermedio, Principanti
Tipo di località: Campus universitario, Città
Dimensione delle classi: Grande, 11-20 studenti, Medio, 6-10 studenti, Piccolo, 2-5 studenti, Individuale
Ore settimanali: Intensivo 25+ ore / settimana, Generale 15-25 ore / settimana, Rilassato 10-15 ore / settimana
I nostri programmi intensivi di lingua cinese sono impegnativi, personalizzati e immersivi, mescolati a attività culturali, viaggi e giri che ti aiuteranno a raggiungere i tuoi obiettivi e vi forniranno esperienze che cambiano la vita.
Professionale Cinese
100% 1 Recensione
Questo corso è riservato agli studenti di età compresa: 10-70
Cinese Corsi estivi
97% 5 Recensioni
Questo corso è riservato agli studenti di età compresa: 10-70
Livelli: Avanzato, Intermedio, Principanti
Ore settimanali: Rilassato 10-15 ore / settimana, Generale 15-25 ore / settimana
Tipo di località: Campus universitario, Città
Dimensione delle classi: Grande, 11-20 studenti, Medio, 6-10 studenti, Piccolo, 2-5 studenti, Individuale
Forniamo la preparazione agli esami per gli esami HSK con libri di testo e guide di studio complete
Brochure
Recensioni
Cosa stanno dicendo gli studenti
Ordina per:
Ottieni prezzo