(Beijing | China )
Go Abroad China
Marcar escuela como favorita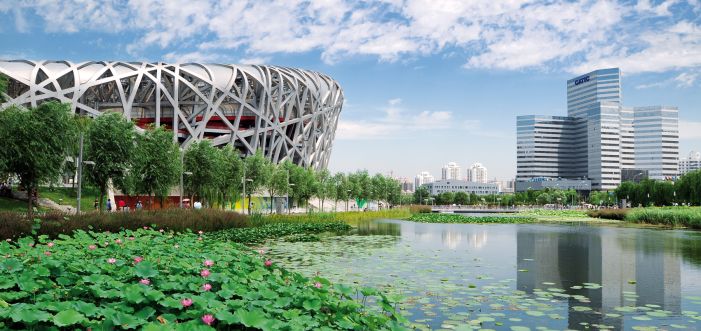 Sobre
Go Abroad China
Visit China and learn how to speak Mandarin, the number one spoken language in the world. We provide intensive Chinese language programs, making use of easy, engaging and challenging materials, which would enable you master Mandarin communication skills quickly. Our Chinese language programs are culturally immersive as we organize tours, trips and events that expose you to the rich history of China.
GAC's offers Chinese language programs that are suitable for everyone either looking to learn mandarin personally or in preparation for the HSK examinations. We tailor our programs to your needs, preferences and requirements, with the options to learn mandarin privately through our recommended patient, experienced and dedicated tutors or through a structured curriculum in a prestigious university, we can guarantee that your goal of learning mandarin will be accomplished in a very short time.



Actividades
Cine
Turismo cultural (teatros, museos, etc.)
Fotografía
Danza
Historia del arte
Moda
Actividades culturales locales (festivales, etc.)
Filosofía
Arte/pintura
Presentación de adaptación a la nueva cultura
Historia
Teatro
Acontecimientos deportivos profesionales
Visitas a lugares históricos
Música
Escalada en roca
Geografía
Literatura
Actividades sociales para estudiantes universitarios
Senderismo
Voluntariado
Actividades en el campus
Trabajo y cursar otros estudios
El estudiante tiene permiso legal para trabajar/ganar dinero durante el curso
Experiencia laboral/Prácticas en empresas locales
Cursos de idiomas con estancias au pair
Otros estudios académicos disponibles en el campus universitario
Otros servicios
Ayuda para la tramitación de visado
Orientación al estudiante
Instalaciones para estudiantes con discapacidades
Traslado y recogida en el aeropuerto o estación ferroviaria
Alojamiento
Student Residence
Apartamento compartido
En el campus universitario
En apartamento propio
Alojamiento en familias de acogida donde no haya estudiantes de la misma lengua materna
Alojamiento en familias de acogida
Cursos
Cursos de Chino general
90% 3 Opiniones
This course is for students aged: 10-70
Niveles: Avanzado, Intermedio, Básico
Tipo de ubicación: Campus universitario, Ciudad mediana/grande
Tamaño del grupo: Grande (de 11 a 20 alumnos), Pequeño (de 6 a 10 alumnos), Reducido (de 2 a 5 alumnos), Individual
Horas semanales: Intensivo (más de 25 horas semanales), General (15-25 horas semanales), Relajado (10-15 horas semanales)
Nuestros programas intensivos de idioma chino son atractivos, hechos a la medida e inmersos, mezclados con actividades culturales, viajes y recorridos que le ayudarán a alcanzar sus metas y le proporcionará experiencias que cambiarán su vida.
Cursos de Chino con fines profesionales
100% 1 Opinión
This course is for students aged: 10-70
Cursos de verano de Chino
97% 5 Opiniones
This course is for students aged: 10-70
Niveles: Avanzado, Intermedio, Básico
Horas semanales: Relajado (10-15 horas semanales), General (15-25 horas semanales)
Tipo de ubicación: Campus universitario, Ciudad mediana/grande
Tamaño del grupo: Grande (de 11 a 20 alumnos), Pequeño (de 6 a 10 alumnos), Reducido (de 2 a 5 alumnos), Individual
Proporcionamos la preparación de exámenes para los exámenes HSK con libros de texto completos y guías de estudio proporcionados
Folletos
Opiniones
Lo que dicen los estudiantes
Ordenar por:
Obtenga Precio