(Beijing | China )
Go Abroad China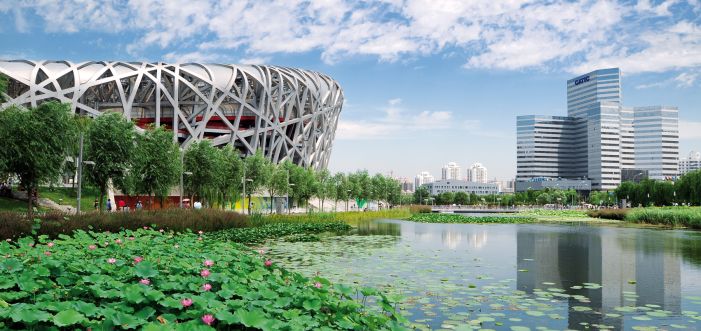 About
Go Abroad China
Visit China and learn how to speak Mandarin, the number one spoken language in the world. We provide intensive Chinese language programs, making use of easy, engaging and challenging materials, which would enable you master Mandarin communication skills quickly. Our Chinese language programs are culturally immersive as we organize tours, trips and events that expose you to the rich history of China.
GAC's offers Chinese language programs that are suitable for everyone either looking to learn mandarin personally or in preparation for the HSK examinations. We tailor our programs to your needs, preferences and requirements, with the options to learn mandarin privately through our recommended patient, experienced and dedicated tutors or through a structured curriculum in a prestigious university, we can guarantee that your goal of learning mandarin will be accomplished in a very short time.



Activities
Film
Cultural tourism (theater, museum, etc.)
Photography
Dancing
Art history
Fashion
Local cultural events (festivals, etc.)
Philosophy
Art / Painting
Culture Shock presentation
History
Theatre
Professional Sports events
Historical sightseeing
Music
Rock climbing
Geography
Literature
University student social events
Hiking
Volunteering
On campus events
Work and Further Studies
Student legally permitted to work / earn money during course
Work experience / internship with local companies
Language and Au pair study
Further academic studies available on campus
Additional Services
Visa support
Student counselling
Facilities for students with disabilities
Airport/Station transfer
Accommodation
Student Residence
Shared Apartment
On campus
Own apartment
Host family accommodation without students of same native language
Host family accommodation
Courses
General Chinese
94% 7 Reviews
This course is for students aged: 10-70
Levels: Advanced, Intermediate, Basic
Location Type: University campus, Town/City
Class Sizes: Large, 11-20 students, Medium, 6-10 students, Small, 2-5 students, One-to-One
Weekly Hours: Intensive 25+ hrs/wk, General 15-25 hrs/wk, Relaxed 10-15 hrs/wk
Our intensive Chinese language programs are engaging, tailor made and immersive, mixed with cultural activities, trips and tours that would help you achieve your goals and provide you with life changing experiences.
Professional Chinese
100% 1 Review
This course is for students aged: 10-70
Chinese Summer Courses
97% 5 Reviews
This course is for students aged: 10-70
Levels: Advanced, Intermediate, Basic
Weekly Hours: Relaxed 10-15 hrs/wk, General 15-25 hrs/wk
Location Type: University campus, Town/City
Class Sizes: Large, 11-20 students, Medium, 6-10 students, Small, 2-5 students, One-to-One
We provide exam preparation for the HSK exams with comprehensive text books and study guides provided
Brochures
Reviews
What students are saying
Sort By:
Get Price