(Beijing | China )
Go Abroad China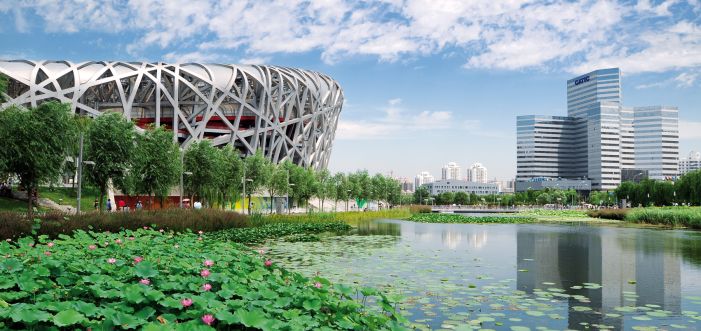 Über
Go Abroad China
Visit China and learn how to speak Mandarin, the number one spoken language in the world. We provide intensive Chinese language programs, making use of easy, engaging and challenging materials, which would enable you master Mandarin communication skills quickly. Our Chinese language programs are culturally immersive as we organize tours, trips and events that expose you to the rich history of China.
GAC's offers Chinese language programs that are suitable for everyone either looking to learn mandarin personally or in preparation for the HSK examinations. We tailor our programs to your needs, preferences and requirements, with the options to learn mandarin privately through our recommended patient, experienced and dedicated tutors or through a structured curriculum in a prestigious university, we can guarantee that your goal of learning mandarin will be accomplished in a very short time.



Freizeitangebot
Film
Kulturtourismus (Theater, Museum, etc.)
Fotografie
Tanzen
Kunstgeschichte
Mode
Kulturelle Veranstaltungen vor Ort (Festivals, etc.)
Philosophie
Kunst/Malen
Einführung in die kulturellen Unterschiede
Geschichte
Theater
Profisport-Veranstaltungen
Besichtigung von historischen Sehenswürdigkeiten
Musik
Klettersport
Geografie
Literatur
Studentenveranstaltungen
Wandern
Ehrenamtliche Arbeit
Veranstaltungen auf dem Campus
Jobs und Studiengänge
Student ist berechtigt, während des Kurses zu arbeiten / Geld zu verdienen
Arbeitserfahrung / Praktika bei lokalen Firmen
Au Pair Aufenthalt und Sprachkurs
Weitere akademische Studien auf dem Campus möglich
Zusätzliche Services
Visa Unterstützung
Studienberatung
Einrichtungen für Studenten mit Beeinträchtigungen
Flughafen/Bahnhof-Transfer
Unterbringung
Studentenwohnheim
Wohngemeinschaft
Auf dem Campus
Eigenes Apartment
Unterbringung bei Gastfamilie ohne Schüler der selben Muttersprache
Unterbringung bei Gastfamilie
Kurse
Allgemeines Chinesisch
90% 3 Bewertungen
This course is for students aged: 10-70
Levels: Fortgeschrittene, Mittelstufe, Grundstufe
Ort des Aufenthalts: Campus der Universität, Stadt
Größe der Klassen: Groß, 11-20 Schüler, Mittel, 6-10 Schüler, Klein, 2-5 Schüler, Einzelunterricht
Wochenstunden: Intensivkurs 25+ Std/Woche, Standard (15-25 Stunden/Woche), Entspannt 10-15 Stunden/Woche
Unsere intensiven chinesischen Sprachprogramme sind engagiert, maßgeschneidert und immersiv, mit kulturellen Aktivitäten, Ausflügen und Touren gemischt, die Ihnen helfen, Ihre Ziele zu erreichen und Ihnen Leben verändernde Erfahrungen zu vermitteln.
Profi Chinesisch
100% 1 Bewertung
This course is for students aged: 10-70
Chinesisch Sommerkurse
97% 5 Bewertungen
This course is for students aged: 10-70
Levels: Fortgeschrittene, Mittelstufe, Grundstufe
Wochenstunden: Entspannt 10-15 Stunden/Woche, Standard (15-25 Stunden/Woche)
Ort des Aufenthalts: Campus der Universität, Stadt
Größe der Klassen: Groß, 11-20 Schüler, Mittel, 6-10 Schüler, Klein, 2-5 Schüler, Einzelunterricht
Wir bieten Prüfungsvorbereitung für die HSK Prüfungen mit umfangreichen Lehrbüchern und Studienführungen zur Verfügung gestellt
Brochüren
Bewertungen
Was unsere Sprachschüler sagen
Sortieren nach:
Preis abfrage