(Beijing | China )
Go Abroad China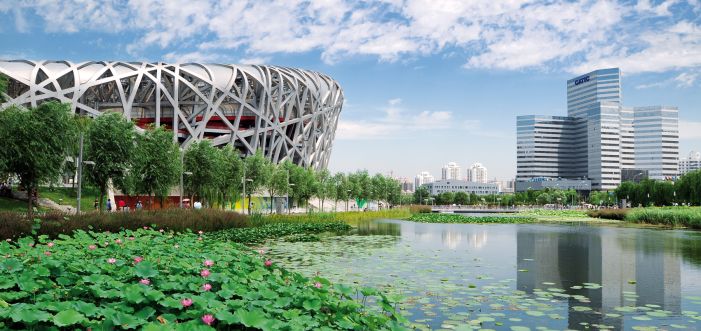 À propos
Go Abroad China
Visit China and learn how to speak Mandarin, the number one spoken language in the world. We provide intensive Chinese language programs, making use of easy, engaging and challenging materials, which would enable you master Mandarin communication skills quickly. Our Chinese language programs are culturally immersive as we organize tours, trips and events that expose you to the rich history of China.
GAC's offers Chinese language programs that are suitable for everyone either looking to learn mandarin personally or in preparation for the HSK examinations. We tailor our programs to your needs, preferences and requirements, with the options to learn mandarin privately through our recommended patient, experienced and dedicated tutors or through a structured curriculum in a prestigious university, we can guarantee that your goal of learning mandarin will be accomplished in a very short time.



Activités
Cinéma
Tourisme culturel (théâtre, musées, etc.)
Photographie
Danse
Histoire de l'art
Mode
Activités culturelles locales (festivals, etc.)
Philosophie
Art/ peinture
Présentation d'adaptation à la nouvelle culture
Histoire
Théâtre
Evènements sportifs professionnels
Visites de lieux historiques
Musique
Varappe
Géographie
Littérature
Activités sociales pour étudiants universitaires
Randonnée
Bénévolat
Evènements sur le campus
Travail et études supplémentaires
L'apprenant a l'autorisation légale de travailler/ gagner de l'argent pendant le cours
Expérience professionnelle/ stage dans des entreprises locales
Cours de langues et séjours au pair
Autres cours universitaires disponibles sur le campus
Services supplémentaires
Facilitation des démarches pour l'obtention d'un visa
Orientation pour étudiants
Infrastructures pour étudiants en situation de handicap
Transfert aéroport/gare
Logement
Résidence étudiante
Appartement partagé
Sur le campus
En appartement propre
Logement en familles d'accueil où il n'y a pas d'étudiants de même langue maternelle
Logement en familles d'accueil
Cours
Cours de Chinois général
94% 7 Commentaires
Ce cours s'adresse aux étudiants âgés: 10-70
Niveaux: Avancé, Intermédiaire, Elémentaire
Type de lieu: Campus universitaire, Ville moyenne/grande
Nombre d'étudiants par classe: Grand, 11-20 étudiants, Moyen, 6-10 étudiants, Petit, 2-5 étudiants, Particulier
Nombre d'heures hebdomadaires: Intensif (>25 h/semaine), Général (15-25 h/semaine), Relax (10-15 h/semaine)
Nos programmes intensifs de langue chinoise sont intéressants, faits sur mesure et immersifs, mélangés à des activités culturelles, des voyages et des visites qui vous aideront à atteindre vos objectifs et à vous apporter des expériences qui changent la vie.
Cours de Chinois à des fins professionnelles
100% 1 Commentaire
Ce cours s'adresse aux étudiants âgés: 10-70
Cours de Chinois d'été
97% 5 Commentaires
Ce cours s'adresse aux étudiants âgés: 10-70
Niveaux: Avancé, Intermédiaire, Elémentaire
Nombre d'heures hebdomadaires: Relax (10-15 h/semaine), Général (15-25 h/semaine)
Type de lieu: Campus universitaire, Ville moyenne/grande
Nombre d'étudiants par classe: Grand, 11-20 étudiants, Moyen, 6-10 étudiants, Petit, 2-5 étudiants, Particulier
Nous fournissons la préparation aux examens pour les examens HSK avec des livres de texte complets et des guides d'étude fournis
Brochures
Commentaires
Ce que disent les apprenants
Trier par:
Obtenir le prix