(Beijing | China )
Go Abroad China
Marcar Escola como Favorita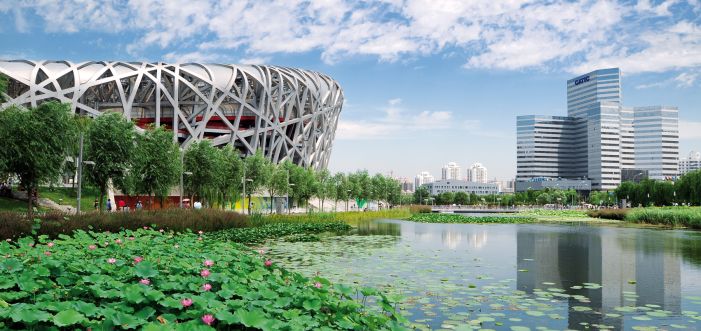 Sobre
Go Abroad China
Visit China and learn how to speak Mandarin, the number one spoken language in the world. We provide intensive Chinese language programs, making use of easy, engaging and challenging materials, which would enable you master Mandarin communication skills quickly. Our Chinese language programs are culturally immersive as we organize tours, trips and events that expose you to the rich history of China.
GAC's offers Chinese language programs that are suitable for everyone either looking to learn mandarin personally or in preparation for the HSK examinations. We tailor our programs to your needs, preferences and requirements, with the options to learn mandarin privately through our recommended patient, experienced and dedicated tutors or through a structured curriculum in a prestigious university, we can guarantee that your goal of learning mandarin will be accomplished in a very short time.



Atividades
Filme
Turismo cultural (teatro, museu etc.)
Fotografia
Dança
História da Arte
Moda
Eventos culturais locais (festivais etc.)
Filosofia
Artes / Pintura
Apresentação choque cultural
História
Teatro
Eventos esportivos profissionais
Turismo histórico
Música
Escalada em rocha
Geografia
Literatura
Eventos social para universitários
Caminhadas
Voluntariado
Eventos no campus
Trabalho e Estudos
Estudante com permissão para trabalhar / ganhar dinheiro durante o curso
Experiência de trabalho / estágio em empresas locais
Idioma e Au pair
Outros estudos acadêmicos disponíveis no campus
Serviços adicionais
Orientação sobre vistos
Aconselhamento ao aluno
Instalações para estudantes com deficiências físicas
Translado estação/aeroporto
Alojamento
Student Residence
Apartamento para dividir
No campus
Apartamento próprio
Hospedagem em famílias sem alunos falantes do mesmo idioma nativo
Hospedagem em famílias
Cursos
Geral Chinês
94% 7 Avaliações
Este curso é para estudantes de idade: 10-70
Níveis: Avançado, Intermediário, Básico
Tipo de local: Campus universitário, Cidade
Tamanho da classe: Grande, 11-20 alunos, Médio, 6-10 alunos, Pequeno, 2-5 alunos, Aula particular
Horas Semanais: Intensivo masi de 25 horas/semana, Geral 15-25 horas/semana, Descontração 10-15 horas/semana
Nossos programas intensivos de língua chinesa são atraentes, feitos sob medida e imersivos, misturados com atividades culturais, viagens e passeios que o ajudariam a atingir seus objetivos e proporcionar experiências de mudança de vida.
Profissional Chinês
100% 1 Avaliação
Este curso é para estudantes de idade: 10-70
Chinês Cursos de Verão
97% 5 Avaliações
Este curso é para estudantes de idade: 10-70
Níveis: Avançado, Intermediário, Básico
Horas Semanais: Descontração 10-15 horas/semana, Geral 15-25 horas/semana
Tipo de local: Campus universitário, Cidade
Tamanho da classe: Grande, 11-20 alunos, Médio, 6-10 alunos, Pequeno, 2-5 alunos, Aula particular
Nós fornecemos a preparação do exame para os exames HSK com livros de texto abrangentes e guias de estudo fornecidos
Brochuras
Avaliações
O que estão dizendo os alunos
Classificar por:
Obter preço