(Gold Coast | Australia )
Inforum Education Australia - Gold Coast
Dodaj szkołę do ulubionych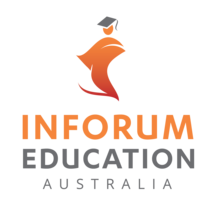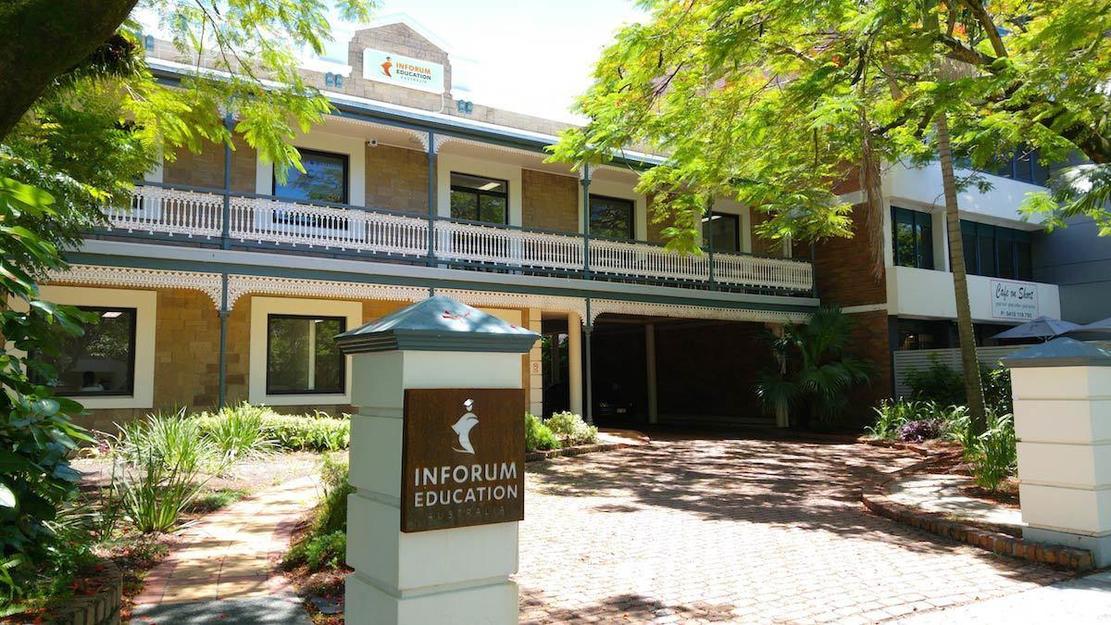 O szkole
Inforum Education Australia - Gold Coast
Inforum language school's staff and management have a great experience in the English language teaching industry, not only in Australia but all over the world including Portugal, Turkey, Korea, Japan, China, Mongolia, Indonesia, Brazil and many other places. We are all fully qualified, native English speakers who continue to train through Inforum Education's intensive professional development programme. We are passionate about incorporating the latest techniques into our teaching, with a strong emphasis on communication, while supporting and challenging our students to achieve their language learning goals.

Our administrative and management teams are always available to assist you with any question you may have. We encourage you to come and speak with us anytime. Even if you don't have a question, just come and say, "G'day!". Even our Director, Simon, has his door open and is ready to have a chat with you.
Kursy
Angielski ogólny
83% Recenzje: 5
Ten kurs jest przeznaczony dla uczniów w wieku:: 16-70
Studying General English at Inforum is different to any other college. We focus on interaction and communication so you'll be speaking a lot from Day 1!

GENERAL ENGLISH HAS THREE PARTS:
MORNING: 3 hours compulsory Core Skill building
AFTERNOON: 1.5 hours compulsory Focus Lesson
WORKSHOP: 3~6 hours per week. Optional free lessons to give you more
chances to study!
TOTAL: 23 hours to 26 hours!

At Inforum you'll study Core Skills in the morning and then in the afternoon Focus Classes, you'll have the chance to practise and apply your knowledge in new and exciting situations. Inforum's levels follow the CEFR (Common European Framework for Languages) so you can be confident that what you are learning will be relevant anywhere in the world.

AFTEROON LESSON: FOCUS CLASS
ELEMENTARY
• CONVERSATION 1

PRE-INTERMEDIATE:
• CONVERSATION 2

INTERMEDIATE:
• CAMBRIDGE PET EXAM PREPARATION
• HOSPITALITY PLUS

UPPER-INTERMEDIATE:
• WORLD BUSINESS
• SOCIAL MEDIA

FREE WORKSHOPS
• LANGUAGE LIFESAVERS
• TOEIC 1 OR 2
• WORK READY
• JOB SKILLS
• EXAM PRACTICE
• PRONUNCIATION
Angielski - przygotowanie do egzaminu
84% Recenzje: 2
Ten kurs jest przeznaczony dla uczniów w wieku:: 16-70
Poziomy: Zaawansowani
Godziny w tygodniu: Tryb intensywny 25+ godz./tydz.
CAMBRIDGE FCE
CRICOS CODE: 062399C

The Cambridge First Certificate exam is one of the most popular English language tests in the world and students come from many countries to study
it at Inforum.

Our flexible format allows you to start any Monday throughout the year and our Cambridge-trained teacher examiners will ensure your success through a combination of stimulating classroom practice that includes producing accurate written work, speaking confidently, reading a variety of texts at speed and listening and note-taking under exam conditions.

LENGTH: 12 weeks
START: Any Monday
ENTRY REQUIREMENTS: Successful completion of Inforum's Upper
Intermediate level or placement test.
HOURS: 22hrs/week + Workshops
CEFR LEVEL: B2


ADVANCED MASTER CLASS IN EXAM PREPARATION
(CAMBRIDGE CAE)
CRICOS CODE: 076509J

Inforum's Advanced Master Class is a unique program that combines the latest teaching research and theory to develop advanced grammar and vocabulary knowledge quickly and accurately.

Students then apply these in the afternoon Focus Class to improve examination skills. Our blend of advanced learner methodology, examination practice and experienced staff makes this a stimulating and rewarding program for high achievers.

LENGTH: 12 weeks
START: Any Monday: Sept – Dec 2016; Jan – Mar 2017
ENTRY REQUIREMENTS: Successful completion of Inforum's Upper
Intermediate level, Cambridge FCE or placement test.
HOURS: 22hrs/week + Workshops
CEFR LEVEL: B2 - C1

IELTS EXAM PREPARATION
CRICOS CODE: 062400D

Inforum's specialist IELTS staff have written this program to develop the necessary skills in order for students to achieve high level IELTS band scores.

There is a strong focus on advanced reading and writing skills, such as skimming, scanning texts, labelling diagrams and composing essays under exam conditions. The average student at this level should expect to achieve IELTS 7.0 or higher.

LENGTH: 12 weeks
START: Any Monday
ENTRY REQUIREMENTS: Successful completion of Inforum's
Cambridge FCE, Advanced Master Class, or placement test.
HOURS: 22hrs/week + Workshops
CEFR LEVEL: C1
Broszury
Inforum_Brochure_2016.pdf

PDF | 7MB dodane 05.26.2016 Ściągnij
Recenzje
Co mówią uczniowie
Podziel wg:
Poznaj cenę