(Medellín | Colombia )
EAFIT University - Spanish Program
Dodaj szkołę do ulubionych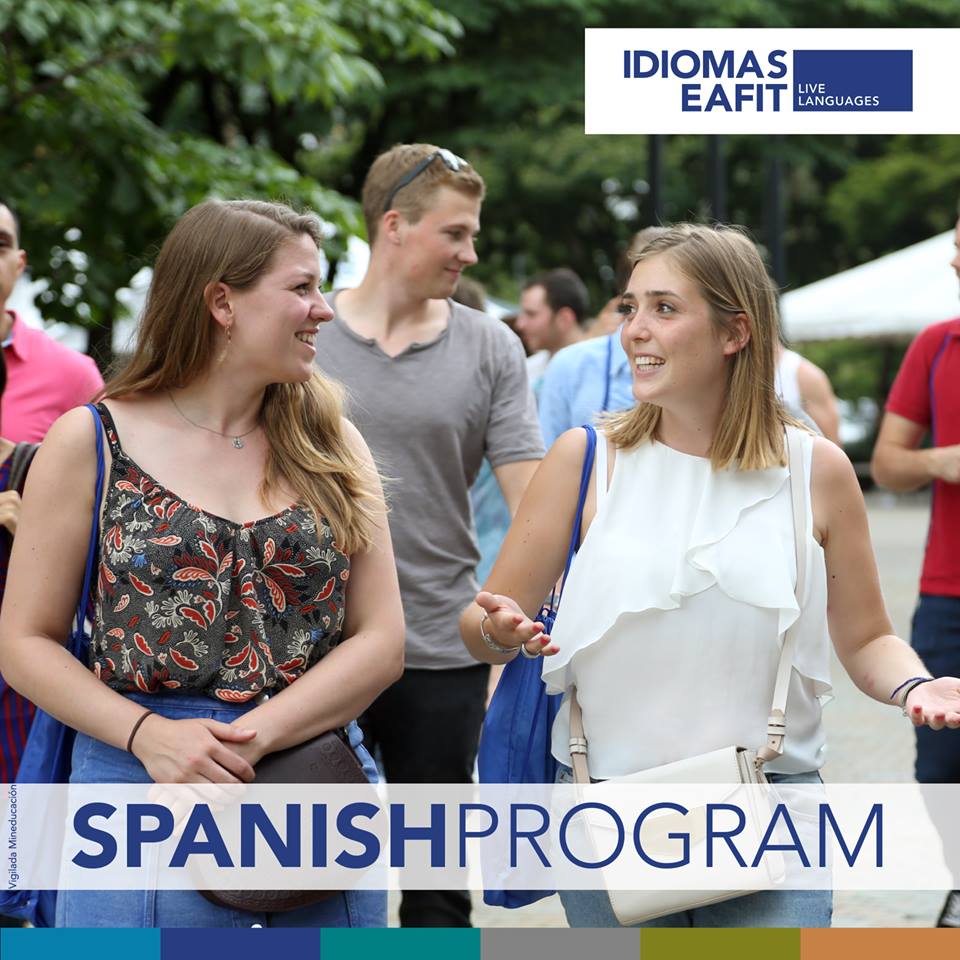 O szkole
EAFIT University - Spanish Program
The Spanish as a Foreign Language Program at Universidad EAFIT in Medellin is a comprehensive program for Spanish language acquisition, allowing students to develop their language communication skills effectively. As recognition to its quality, this is the first Spanish as a Foreign Language Program in Colombia to be certified by the Spanish Instituto Cervantes. The five levels of proficiency (A1 to C1 as described by the Common European Framework) are distributed into 15 courses, eac​h lasting 38 hours. In order to optimize learning and classroom interaction, each group only consists of 3-8 students. ​

The learning experience is ensured through:​

Classes that are taught based on effective and proper communication in small groups with highly qualified teachers
A conversation partner in order to access a more colloquial level of Spanish
The possibility to attend classes in the University's undergraduate programs. This opportunity gives students access to the language at an academic level; classes are subject to University scheduling
Cultural activities offered daily throughout the campus for greater language immersion ​.

About Spanish Program
Is one of the oldest one in the country, stablished in 1997.
Has highly experienced teachers.
Has an original textbook based on MCER levels: A1-A2-B1-B2​.
Offers a wide range of free extracurricular activities per week.
Publishes a Biannual online magazine to showcase our students written and visual work "CuéntELE".
Offers a wide range of free extracurricular activities per week(tutoring sessions, auditing at undergraduate classes, local conversation partners, daily cultural on campus activities).
Provides students with great free learning opportunities (tutoring sessions, auditing undergraduate classes, local conversation partners, and daily on-campus cultural activities).
Located in a modern building on a vibrant campus with an excellent offering of spaces for varied activities: pool, library, bookstore, gym, sports fields, more than 15 restaurants,. and coffee shops.
Great location: within walking distance of mayor shopping malls, supermarkets, parks, local housing, hotels and hostels.
Plus: support in key aspects (student visa, homestay contacts).
EAFIT is a fully accredited university and the Spanish program is certified by two internationally accredited organizations: Instituto Cervantes and ACCET.
Offers DELE and SIELE international diplomas for accrediting purposes. ​
Provides student support in key areas, such as student visas and homestay contacts.

Kursy
Hiszpański ogólny
95% Recenzje: 4
Ten kurs jest przeznaczony dla uczniów w wieku:: 17-80
Poziomy: Wyższy średnio zaawansowany, Zaawansowani, Poziom podstawowy, Średnio-zaawansowani
Typ lokalizacji: Miasteczko uniwersyteckie
Godziny w tygodniu: Tryb normalny 15-25 godz./tydz., Tryb swobodny 10-15 godz./tydz.
Rozmiary klas: Jeden na jeden, Mała, 2-5 uczniów
Broszury
Recenzje
Co mówią uczniowie
Podziel wg:
Poznaj cenę