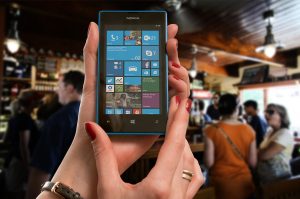 APPS AND WEBSITES TO HELP YOU LEARN LANGUAGES
There are many benefits to learning languages in a language school – resources, studying in a group, the opportunity to talk to people. Nonetheless it's fun and exciting to have contact with the foreign language you are learning at other times as well. Here is where apps and websites come in, giving you the opportunity to learn and revise quickly and conveniently on the go and at home. Here are some of our recommended apps and websites.
Duolingo
Duolingo is a game-like language-learning app. Apart from being available for iOS, Android and Windows it is also available on the Web. It is available in 22 languages and have 60 million users. It is based on written lessons and dictations as well as provides a section of vocabulary words, which can be practiced.
HiNative
HiNative is an international question & answer platform, which connects you with native speakers, with whom you can chat and ask them any language and culture questions.  Described as a give and take language learning community. Get talking!
FluentU
FluentU provides clips from YouTube with translations to help you learn foreign languages. In the dashboard your progress is tracked and new clips are recommended. The videos are carefully chosen to be entertaining, timely and perfect for language learners.
Memrise
Memrise offers high quality courses in more than 200 languages. You can customize your courses as well as compete with your friends to make language learning more fun. Memrise is based on the flashcards method.
Babbel
Babbel is similar to Duolingo and uses a mix of repetition and completing phrases. You can set goals for better motivation. Offers resources to speak, write and understand a foreign language. You can set your own pace and choose your material.
This post is also available in: Polish
Find your perfect language school
Search CourseFinders to find the course for you