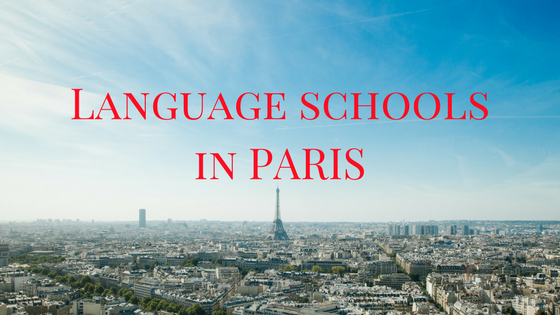 Paris is the capital of France and is known all over the world. Every year a lot of tourists come to visit the historical heart with all the monuments. So while learning a foreign language you can also visit the Eiffel Tower, Notre Dame de Paris, the Pyramid of the Louvre and the Arc de Triomphe. But there's always more to discover than the sights.
Of course you can learn there French, but also other foreign languages like English, German, Spanish and Portuguese. So if you want to learn a foreign language and to discover the French capital, you should check out the language schools in Paris.
Language schools in Paris
Eurocentres Paris
In a quite pedestrian area in the heart of the latin quarter you can find the language school Eurocentres Paris. The school has a well-equipped media library, where you can study, a sun terrace, where you can enjoy your break. The latin quarter is also a part of the city, where all the students live and where they enjoy their free time. There are cafés, small shops, restaurants and small bakeries, where you can taste all the french pastries. In addition the school is ideally located for visiting a lot of sights in Paris, for example the Pont Neuf, the Louvre or Notre Dame.
→ Here you get more information: Eurocentres Paris
LSI Paris
The school LSI Paris has fully equipped classrooms and a computer room with free Wi-Fi, where the students can learn in an easy way. To take a break and to relax there's also a common room with vending and coffee machines, a well equipped kitchen and a comfortable seating area. LSI Paris is situated in the historical heart of the city, right to the Centre Pompidou and close to Notre Dame. Also Les Halles with a lot of shops are only a few minutes away. In addition the students can also participate in excursions to visit Versailles or spend their free time to discover Paris by their own.
→ Here you get more information: LSI Paris
Of course: Paris is the best choice, when you learn French. But it could be also a great idea, when you learn another foreign language.
Come back to CourseFinders.com for more articles about languages and studying abroad.
Follow us on Facebook and Twitter and don't miss another article on CourseFinders.com!
Find your perfect language school
Search CourseFinders to find the course for you