(Toronto | Canada )
Tamwood Language Centres - Toronto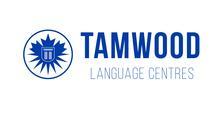 1200-80 Bloor Street West
,
Toronto
(
view map
)
Informazioni
Tamwood Language Centres - Toronto
English expands your world! Wherever life's journey takes you, English abilities make it better. Tamwood offers a wide range of programs which you can choose from for your study period (weeks or months), depending on your English level and goals.

The Tamwood Campus is located in the heart of downtown, Toronto, which is Canada's largest city with a population of more than 4 million! This city is known for its safety, multicultural population and culture. Exciting nightlife, great shopping, and lots of wonderful cultural events and festivals await you!

Tamwood also offers homestay programs and arranges for an array of activities to assist you with settling in Toronto!
Servizi aggiuntivi
Trasferimento aeroporto / stazione
Strutture per studenti disabili
Consulenza agli studenti
Assistenza per visti
Alloggio
Alloggio in famiglia ospitante
Appartamento
In hotel / pensione
Sport
Calcio
Ballo
Arrampicata
Pallavolo
Basket
Atletica leggera
Baseball
Tennis
Balletto
Danza jazz
Badminton
Hockey
Football americano
Attività
Volontariato
Eventi sul campus
Ballo
Film
Escursioni
Turismo culturale (teatro, museo, etc.)
Lavoro e ulteriori studi
Studente legalmente autorizzati a lavorare / guadagnare soldi durante corso
Esperienza di lavoro / stage presso aziende locali
Corsi
Brochure
Recensioni
Cosa stanno dicendo gli studenti
Ordina per:
Ottieni prezzo