(Mosta | Malta )
English Domain
Marcar escuela como favorita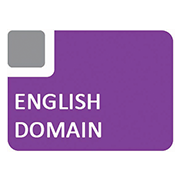 102/104 Constitution Street
,
Mosta
(
view map
)
Sobre
English Domain
English Domain prides itself in providing an excellent service, ensuring all students acquire a confident proficiency level in the English language. English Domain has an extensive portfolio of courses ranging from beginners to advanced level. It also takes pride in providing the best service in terms of accommodation, leisure and the welfare aspect of students.

Apart from General English courses, English Domain provides English exam certifications such as IELTS and TOEFL that enable entry within foreign and UK based Universities. English Domain provides innovative courses and different blends of learning. English for Special Purpose courses include Legal English, English for the Medical Profession and the Financial Sector. Learning English and Having Fun (LEAF) courses aim to help individuals acquire the English language through learning another skill such as photography, web design or cookery.

It is also noteworthy to mention that English Domain was entrusted by the local government, to provide Teacher Training Courses (TEFL) to individuals who wish to start teaching English as a foreign language.

We also provide courses which combine English with other subjects, such as Art and Cooking, to mention a few. Moreover, we also offer courses in which English is taught for specific technical professions, some of which include: Business and Banking English, Technical English, English for Aviators, English for Lawyers, English for the Oil and Engineering Industry, and even English for the Medical Sector. This enables English Domain to supply niche markets.
Trabajo y cursar otros estudios
Experiencia laboral/Prácticas en empresas locales
Deportes
Baloncesto
Buceo
Golf
Voleibol
Equitación
Natación
Otros servicios
Traslado y recogida en el aeropuerto o estación ferroviaria
Orientación al estudiante
Deportes acuáticos
Actividades
Voluntariado
Fotografía
Turismo cultural (teatros, museos, etc.)
Cocina
Visitas a lugares históricos
Arte/pintura
Actividades culturales locales (festivales, etc.)
Danza
Música
Alojamiento
Alojamiento en familias de acogida
En hotel/pensión
En apartamento propio
Cursos
Folletos
Opiniones
Esta escuela no tiene todavía ninguna valoración
Obtenga Precio