(Cape Town | South Africa )
UCT English Language Centre
Marcar escuela como favorita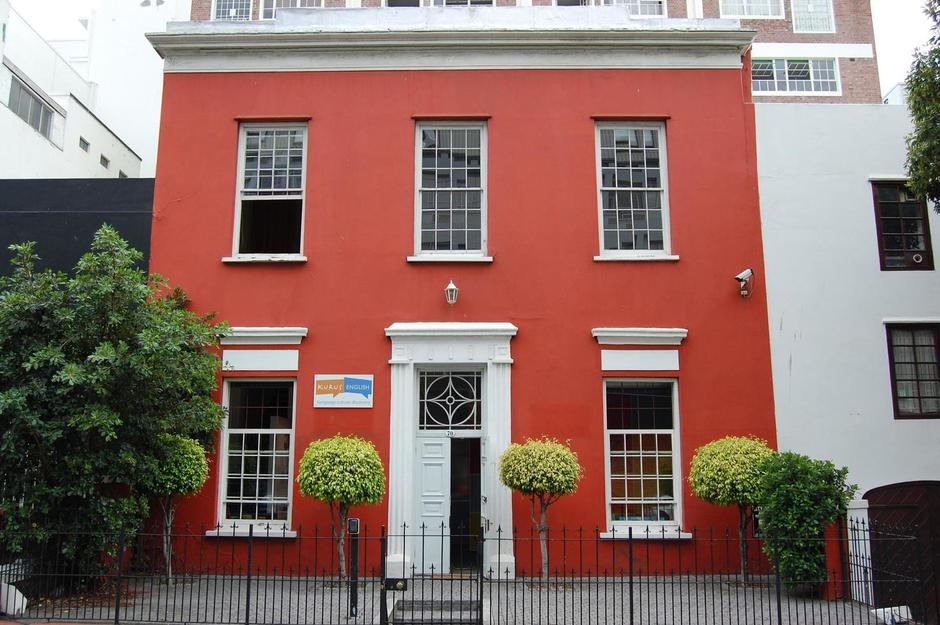 Sobre
UCT English Language Centre
LANGUAGE

At Kurus English our programmes and tuition encourage the language learner to become a clear, global communicator: fluent and confident in the communicative use of English for international purposes.

In addition to our classroom-based communication classes, Kurus English offers out-of-school, experiential communication classes. These are language-learning opportunities, promoted through the lens of culture and occasions for language discovery. These outdoor-classes are what we call, Language Excursions, during which your experienced teachers will become your 'language guides` – assisting and guiding you in your interactions and in your communication.

CULTURE

Kurus English offers these language opportunities in order to provide further out-of-classroom language practice in the form of historical, social, business and cultural Language Excursions. Authentic and informative language texts are provided and taught in preparation prior to these excursions. Language Excursions enter into the very fabric of Cape Town and its society, providing you, not only with opportunities for learning English, but also expanding your cultural competence as an ever more important soft, social skill.

DISCOVERY

When we are relaxed, engaged and communicating authentically, this is when we learn best. Through language exploration, we meet new people, expand ourselves and experience new worlds. Culturally-diverse and historically-rich, Cape Town and its environs provide many such opportunities – and this is language discovery.

The twin supports of culture and discovery and their relationship to positive language-learning outcomes, combine to form a profoundly effective complement to our core language curriculum aim; that of best communicative competence in English as an international language.

Kurus English unites language, culture and discovery opportunities into a unique and powerful whole-language-learning experience; one which you will never forget!

Deportes
Escalada
Fútbol
Golf
Hockey
Equitación
Rugby
Esquí
Tenis
Buceo
Parapente
Squash
Otros servicios
Deportes acuáticos
Traslado y recogida en el aeropuerto o estación ferroviaria
Orientación al estudiante
Ayuda para la tramitación de visado
Alojamiento
Alojamiento en familias de acogida
En apartamento propio
En hotel/pensión
Student Residence
Trabajo y cursar otros estudios
Cursos de idiomas con estancias au pair
Experiencia laboral/Prácticas en empresas locales
Actividades
Arquitectura
Danza
Cine
Música
Teatro
Arte/pintura
Historia del arte
Cocina
Turismo cultural (teatros, museos, etc.)
Moda
Senderismo
Visitas a lugares históricos
Historia
Fotografía
Voluntariado
Actividades sociales para estudiantes universitarios
Escalada en roca
Acontecimientos deportivos profesionales
Actividades culturales locales (festivales, etc.)
Cursos
Folletos
Opiniones
Lo que dicen los estudiantes
Ordenar por:
Obtenga Precio
|
Powered by CoursePricer
Obtenga Precio