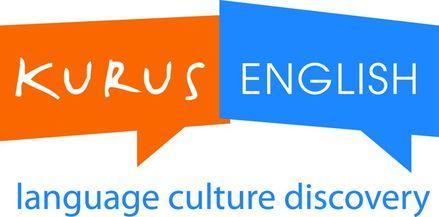 Kurus English is an extraordinary language school situated in Cape Town, South Africa.
We offer highest quality English tuition, conducted in small groups and, in addition, cultural, social and historical Language Excursions, which extend deep into the fascinating and wonderful cultural diversity that is surely Cape Town's soul.

Our school is situated in one of the most beautiful areas, right in the centre of Cape Town. Bright and colourful rooms with modern equipment characterise the friendly and informal atmosphere of our small, private school.
The Academic Staff comprise qualified language teachers who are all native speakers and who distinguish themselves by their long-term experience and refined intuition regarding our students' individual language challenges.

The language foundations are laid in class – and our students are guided to improve their competence through authentic, real-life applications, including experiencing our unique Language Excursions. Language Excursions offer far more than tourist excursions and constitute the heart of Kurus English besides the ever important theoretical classes: Due to our unique network, students are immersed in diverse cultures of Cape Town, providing opportunities to converse with the fascinating people of the city. Should the conversation ever begin to flag, our teachers will be at our students' side to assist.

Themes change weekly, defining the language learning concept with regards to content and ensuring exciting personal encounters.
---
Klettern
Fussball
Golf
Hockey
Reiten
Rugby
Skifahren
Tennis
Tauchen
Drachenfliegen
Squash
Wassersport
Flughafen/Bahnhof-Transfer
Studienberatung
Visa Unterstützung
Unterbringung bei Gastfamilie
Eigenes Apartment
In Hotel/Gästehaus
Studentenwohnheim
Au Pair Aufenthalt und Sprachkurs
Arbeitserfahrung / Praktika bei lokalen Firmen
Architektur
Tanzen
Film
Musik
Theater
Kunst/Malen
Kunstgeschichte
Kochen
Kulturtourismus (Theater, Museum, etc.)
Mode
Wandern
Besichtigung von historischen Sehenswürdigkeiten
Geschichte
Fotografie
Ehrenamtliche Arbeit
Studentenveranstaltungen
Klettersport
Profisport-Veranstaltungen
Kulturelle Veranstaltungen vor Ort (Festivals, etc.)
Was unsere Sprachschüler sagen