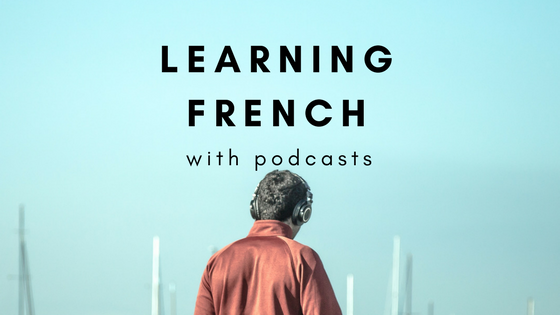 Podcasts are a good possibilty to learn foreign languages. There are podcasts about every topic so it is very easy for you to find someting interesting. In addition you could listen to them wherever you are. That means that you could clean your appartement, cook your dinner or do sport while listening to them.
Podcasts – in every language – are perfect for long trips in a car or in a bus, but also for a relaxing sunday at home.
If you want to learn more about podcasts in general, check these articles:
Of course, you could also learn French in a language school. But learning French with podcasts could be fun, too!
Podcasts in French
The advantage of podcasts is that they are free. These are the most famous ones for learning French:
#1 Coffee Break French
#2 Podcast Français Facile
#3 French Podcast
#4 Native French Speech Podcast
#5 RFI – Aktuelle Nachrichtensendung
#6 One Minute French
Where could you find these podacsts?
You will have the biggest selection of podcasts at iTunes, but also Audible offers a few podcasts in different languages. You could download the official apps to listen to the podcasts wherever you are.
If you want to use another app for podcasts, check these ones:
for Android-users: Pocket Casts, BeyondPod or Antenna Pod
for iOS-users: Overcast, Castro or Downcast
How could you start learning French with podcasts?
The first step is to install the right app on your smartphone or laptop. Afterwards you should take the time to rummage through the library to find the most interesting ones. Subscribe to them to get a message for every new episode and start listening to them.
For the beginning you could also check the six podcasts for learning French. After that you will find a lot more to learn other languages or to be better in other topics.
Come back to CourseFinders.com for more articles about languages and studying abroad.
Follow us on Facebook and Twitter and don't miss another article on CourseFinders.com!
Find your perfect language school
Search CourseFinders to find the course for you