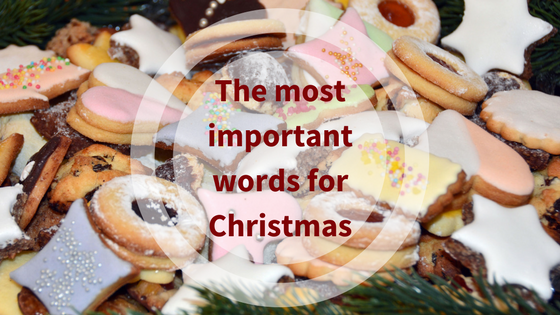 If you want to talk about Christmas things in your learning language, you will need a lot of special words. You can learn these words in one of our language schools, but also at home. (Check our language schools here!)
Of course, every language has its own traditions for Christmas, but there are a lot of words which are used all over the world. And if you want to use them in your daily life, you have to learn them – like other words, too. The best way to start with Christmas vocabulary is to translate the words you need in your learning language.
The most important words for Christmas
advent sunday
advent calendar
advent wreath
angel
belief
bell
boxing day
chain of lights
Christ Child
Christmas Day
Christmas Eve
Christmas bauble
Christmas card
Christmas carol
Christmas dinner
Christmas goose
Christmas market
Christmas time
Christmas tree
Cookie
decoration
fir tree
gift or present
gingerbread
list of wishes
manger
Merry Christmas
mistletoe
mulled wine
nutcracker
reindeer
Santa Claus
snow
St Nicholas' Day
star
Surprise
toboggan
turkey
To get more words especially for Christmas, you could listen to Christmas songs or read Christmas stories. In addition you could improve your language skills in a language school or with texts, for example about Christmas traditions in different countries. Here are two articles which you can find in our blog:
But it isn't enough to learn the words, you have to use them, too. Try to write Christmas stories, to talk about your Christmas party and to use the words as often as possible!
Come back to CourseFinders.com for more articles about languages and studying abroad.
Follow us on Facebook and Twitter and don't miss another article on CourseFinders.com!
Find your perfect language school
Search CourseFinders to find the course for you