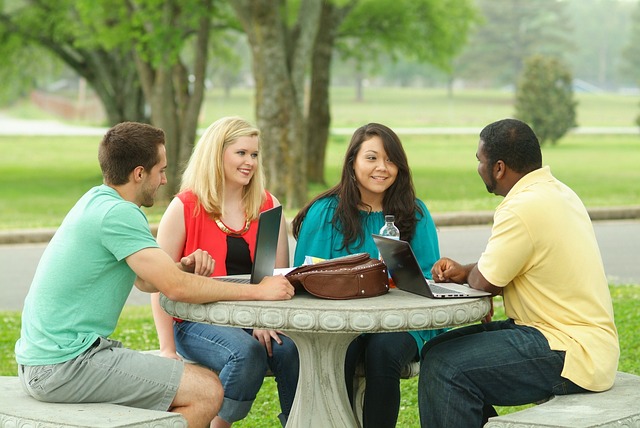 Why study in USA?
Each year the amount of international students in the USA increases as more and more scholars chose the United States as the place to broaden their knowledge and experience. Apart from being the most popular international student destination, USA has one of the top ranked higher education systems. Here is a list of reasons why you should study in USA.
Top ranked universities in the world
USA has one of the top ranked higher education systems in the world and offers programs in practically every field. Universities pride themselves in using the most innovative technologies and research techniques. US degrees are recognized all around the world.
Variety in education
Apart from excellence in education USA offers variety. You can find any kind of university, college or institution you are looking for. Every field is covered therefore you can explore various opportunities and take advantage of the variety in your desired field as opposed to adjusting your plans to the educational offer.
Cultural diversity
With the highest number of international students USA is the home of cultural diversity. Here you can meet people from all around the world, get to know other nationalities, cultures and opinions.
Life on campus
Living on campus is like an international student's American dream come true. It's the best way to immerse yourself in American culture as well as experience cultural diversity. There will be a variety of student organizations, clubs or associations you can join.
Innovation
Universities in USA may be one of the best equipped in the world when it comes to cutting-edge technology and take the lead in research. Even if your educational path doesn't include engineering or science, you can become experienced in using the most recent technology and the most innovative techniques.
Post –study opportunities
After completing your studies you are legally authorized to work in USA in your field for around a year. You need to apply for Optional Practical Training. If you prove yourself in the training program you can later be hired in the company where you received training. Even if you will not choose to work in the US, studying here will give you an advantage in the international job market.
Skills for life
Experience in an international setting is something future employers are looking for in potential candidates. Such experience proves you will be able to excel in an international work environment.
International student services
This is an institution which will ensure all paperwork goes well especially visa and immigration matters. They will also provide any other help you need.
USA attractions
There are so many things to see and do in the USA! The list could go on for pages and pages so let me just name a few. The Metropolitan Museum, the Grand Canyon, Niagara Falls,  Disney World, Statue of Liberty, Yellowstone National Park, Broadway and many many more.
Study and explore in USA! Being an international student is easier than ever. Join the #StudyinUSA Virtual Fair!
Follow us on Facebook and Twitter and don't miss another article on CourseFinders.com
Find your perfect language school
Search CourseFinders to find the course for you