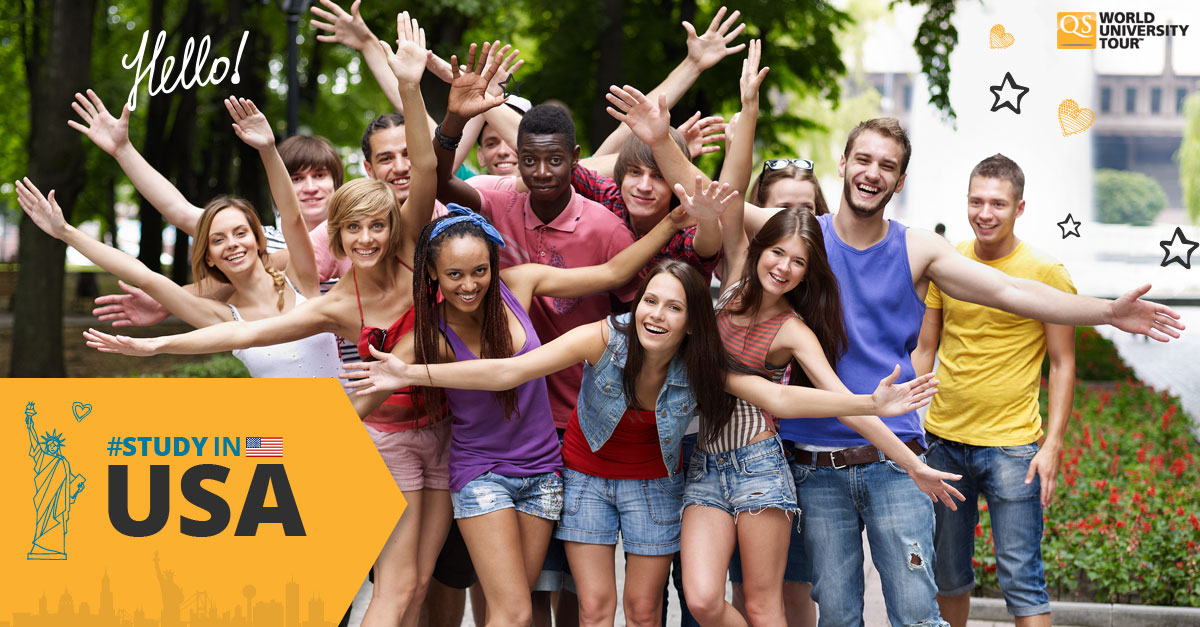 Learn more about studying university in the USA
Date: 25th February 2016
Starting: 00:15 GMT
Closing: 23.45 GMT
Location: right at your desk
Here at CourseFinders, we know many of you want to learn a language so that you can study abroad. The USA is the most popular destination that you search for on Coursefinders.com and so we wanted to let you know about an event where you can talk to universities and learn more about studying in the U.S. The QS World University Tour #StudyinUSA virtual event allows you to *connect with universities from the United States without traveling* to an event location. You can *do it all online!*
Join the QS World University Tour #StudyinUSA Virtual Fair and engage directly with admission officers that are genuinely interested in recruiting you to study in the USA. You will be able to *interact with Student Advisers*, *watch live webcasts*, and *ask all your questions in live 1-on-1 sessions with admission representatives*.
The thing that most international students find difficult is the fact that they are far from where universities are located, but they have many questions to ask. The #StudyinUSA Virtual Fair solves that problem in an innovative way and offers you the possibility to talk to your desired university online.
This is your chance to learn more about the programs each university features, to gather relevant information about funding options and about getting your visa. You will also be able to find out more about student life, career perspectives and any other aspect you can think of. Participating to this event and accessing all of the information mentioned above is *totally free of charge*. And what's most important, the virtual fair will last for 24 hours, so you don't need to worry about time zone differences and you can access the platform when it's more convenient for you.
Registration is now open. Get more information and REGISTER HERE
We'll see you there!
Find your perfect language school
Search CourseFinders to find the course for you