Canada – things you must see
Canada apart from being famous for its polite citizens is the home of many impressive tourist attractions and destinations. It's the second largest country in the world. There are many natural wonders to explore and vibrant cities to visit. We selected the absolute must-sees on your trip to Canada.
Niagara Falls
Niagara falls is a collective of three waterfalls – Horseshoe falls, American Falls, Bridal Veil Falls. It takes about an hour and a half to get to Niagara Falls by car from Toronto.
Banff National Park
Banff National Park is located in the Rocky Mountains and is the oldest national park in Canada (1885).  It takes about one hour to get to the park by car from Calgary. Tourist attractions involve Castle Mountain, Bow River, Two Jack Lake, Upper Hot Springs; Lake Louise and Sunshine Village Ski Resorts.
Bay of Fundy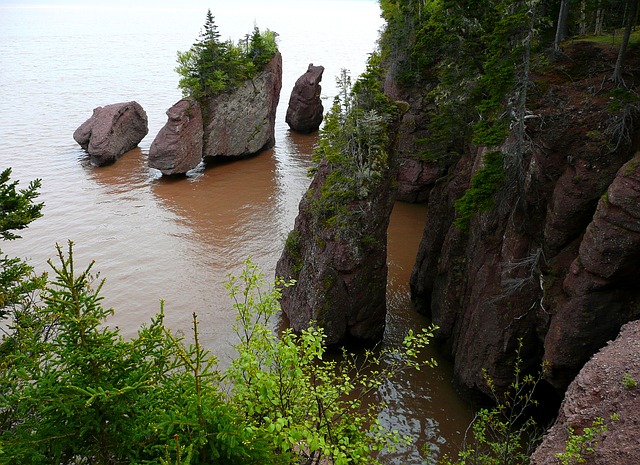 Bay of Fundy is a bay located between the provinces of Nova Scotia and New Brunswick. It is known for the highest tidal range in the world.
Whistler
Whistler is a resort town in the province of British Columbia popular for winter sports. It's located about 120 km north of Vancouver.
Cities of Canada
Ottawa
Ottawa is the capital city of Canada and is located in the province of Ontario. Ottawa is a bilingual city honoring both of Canada's official languages – English and French. The biggest attractions include Parliament Hill, National Gallery of Canada and the UNESCO Rideau Canal.
Montreal
Montreal is the largest city in the province of Quebec. The city is named after its hill Mount Royal. When you're in Montreal don't forget to see Mount Royal (of course!), the district of Old Montreal, Botanical Garden, Parc Jean Drapeau and Notre-Dame Basilica.
Toronto
Toronto is the capital of the province of Ontario. It is the most populated city in Canada. Must-sees include the CN Tower, Toronto Island Park, Ripley's Aquarium, Royal Ontario Museum, Art Gallery of Ontario, St. Lawrence Market.
Quebec
Quebec is the capital of the Quebec province. Make sure not to miss UNESCO recognized Old Quebec, Place Royale, Fortifications of Quebec, Sainte-Anne-de-Beaupre Shrine and Parc national de la Jacques-Cartier.
Vancouver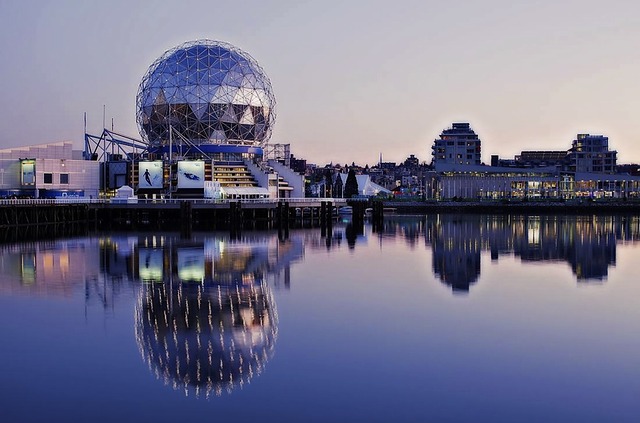 Vancouver is a coastal seaport city in the province of British Columbia. Forestry and tourism are its two main industries. The major attractions include Stanley Park, Seawall in Vancouver, Museum of Anthropology, Granville Island, Vancouver Aquarium, VanDusen Botanical Garden, Science World and Queen Elizabeth Park.
To visit Canada take part in our competition – you can win a four week English course in Kamloops at Thompson Rivers University (TRU).
Follow us on Facebook and Twitter and don't miss another article on CourseFinders.com
Find your perfect language school
Search CourseFinders to find the course for you