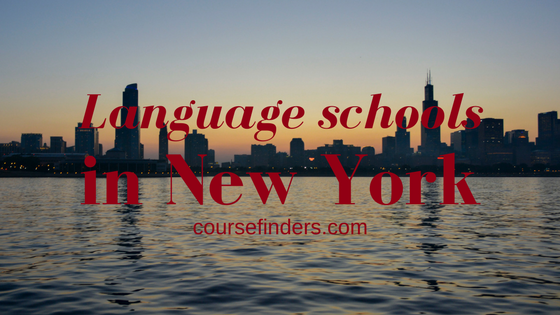 The Brooklyn Bridge, the Empire State Building, the Times Square and of course: learning a language. New York is the best place to learn English and other foreign languages. You could visit a language school in the city center, live as a local and be a tourist at the same time. You could do sightseeing tours with friends, with other tourist groups or only with a tourist guide in your hands.
And if you want to visit a language course to improve your English skills, New York will be the best place. After class you could go shopping, watch a movie in the cinema or buy a lot of English books in a bookstore. You could live the language while studying it. So which language schools are there?
Language schools in New York
The Brooklyn School is a local and independent language school in the heart of Brooklyn. The classes are small and the school is fully equipped. So the real focus is on the students and their needs in language learning. After learning English in class the students could go out and visit the famous Brooklyn Promenade which looks out over Manhatten and the big Brooklyn Bridge and which is only five minutes away. In addition there are also a lot of shops, restaurants and bars to enjoy the free time with locals and other students of the school.
For more information: Brooklyn School of Languages
The Language Center offers English as a second language instruction to students of all levels. This includes also the preparation for the language exam TOEFL or other specialized English courses. All students can choose between the span of one week or as long as one year. But they also offer semi-intensive programs with 16 hours per week or more intensive programs with 20 hours per week.
The New York Language Center offers special courses for example in Academic Writing, Conversation and Business Writing. A lot of students who visited the English courses at the Language Center went to an American University or worked with the English language in their jobs.
For more information: New York Language Center – Jackson Height, Queens
There are a lot of other language schools in New York. Here you could check them out: Language schools in New York!
Come back to CourseFinders.com for more articles about languages and studying abroad.
Follow us on Facebook and Twitter and don't miss another article on CourseFinders.com!
Find your perfect language school
Search CourseFinders to find the course for you