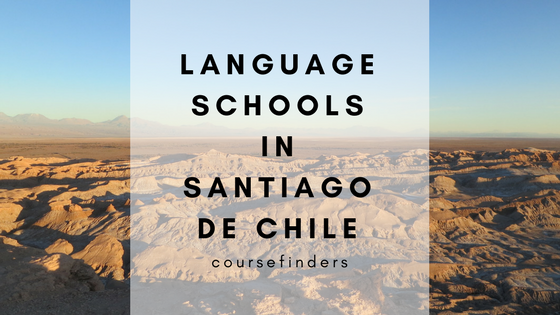 Santiago de Chile, named after the biblical figure St. James, is the capital of Chile and is located in the central valley which is between 500m and 650m above the mean sea level. It is one of the largest cities in South America. In addition Santiago is in great demand because of the cultural, political and financial aspect.
If you want to visit Santiago de Chile, check our language schools here.
Language schools in Santiago de Chile
BridgeChile
BridgeChile is located near the main avenue Nueva Providencia where you can also find a lot of cafés, shops and the subway station. In addition this part of the city has many nightclubs and restaurants where you can meet locals and maybe gain them as friends. The language school has 17 classroom with WIFI. Between the language classes you have the possibility to relax on the outdoor terrace or to use one of the computers.
→ Here you get more information: BridgeChile
Natalis Language Centre
The Natalis Language Centre offers group lessons, but also preparational classes for the Spanish language certificate DELE. The classes – offered in all levels – are provided by natives. Furthermore the main goal is to speak Spanish and not only to learn grammar rules.
→ Here you get more information: Natalis Language Centre
Would you like to attend another language school in Santiago de Chile? That's no problem. Check all schools here: Language schools in Santiago de Chile.
Come back to CourseFinders.com for more articles about languages and studying abroad.
Follow us on Facebook and Twitter and don't miss another article on CourseFinders.com!
Find your perfect language school
Search CourseFinders to find the course for you