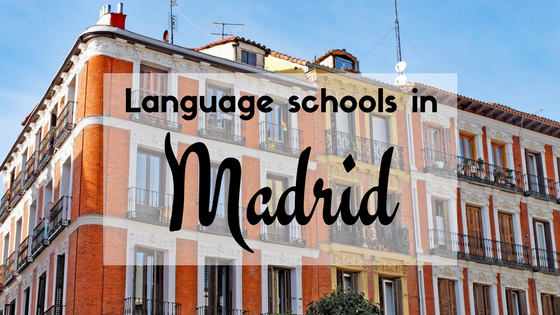 If you want to learn Spanish (or another language), Madrid could be your city. It is the capital of Spain and one of the hotspots in Europe. You could learn a language, but also get in touch with the city and the Spanish lifestyle. You could visit different museums, do a sightseeing tour or go out for a drink in the city centre. And of course: You could learn a new language in one of the coolest cities in Europe!
Language schools in Madrid
The language school Eureka is established in 1988 in Madrid and offers seven different types of Spanish courses. In addition the school has cultural programs and offers differnt types of accommodation. The school is located in the historical centre of Madrid, so it is very easy to go to the Royal Palace, the Plaza Mayor and the Puerta del Sol in a few minutes. But also for studying and for living it is a great place.
→ Here you get more information: Eureka!
Another language school is AIL Madrid, which is also in the centre of Madrid, in the Salamanca district. Only a few minutes away you could find the Retiro Park, the Calle Goya and the glamorous side-streets of Serrano and Veláquez. But there are also a lot of cafés to study, bars to meet new people and restaurants to try typical Spanish dishes. The Spanish courses are available for all ability levels. Additional you could participate in more than 60 activities, for example a visit to Prado or a course about the Spanish cusinie.
→ Here you get more information: AIL Madrid!
The third language school, Academia Contacto, is also located in the city centre of Madrid and provides Spanish courses for all ages and levels (from beginners to advanced). For all courses the Spanish language and culture are the basis, which is refelcted in the teaching materials. Because of small classes and highly qualified teachers it is easy to improve your Spanish language skills. In addition you could try the online test to know more about your language level.
→ Here you get more information: Academia Contacto!
You would like to check other schools in Madrid? Here you go: Language schools in Madrid!
Come back to CourseFinders.com for more articles about languages and studying abroad.
Follow us on Facebook and Twitter and don't miss another article on CourseFinders.com!
Find your perfect language school
Search CourseFinders to find the course for you