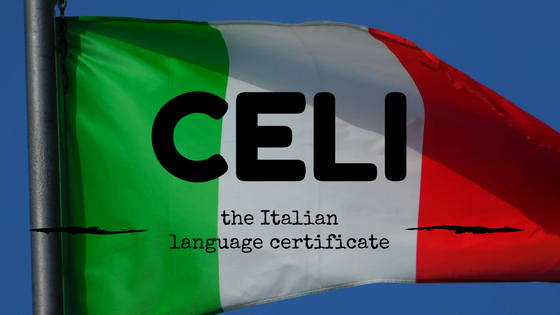 The Italian language certificate CELI (which means Certificato di Conoscenza della Lingua Italiana) is offered by the Università per Stranieri di Perugia and is first introduced in 1987. Next to the other language certificate CILS (which is organised by the university of Siena) it is accepted as an official qualification all over the world. The certificate is often used by foreigners who want to get entrance into an Italian university or into another higher education institution. But there are also language learnes who want to pass the exam to reach their target.
The Università per Stranieri di Perugia
The university is founded in 1925 and offers a lot of courses about the Italian cultural aspect and the Italian language. Perugia is one of two citys in Italy which organises language certificates for foreigners (the other university is Siena with the language certificate CILS).
Perugia is a small city in the region Umbria in the middle of Italy and it is the perfect place to learn the Italian language and pass an exam. So if you want to prepare yourself for the language exam, you could find your language school here: Language schools in Perugia.
Levels of the language certificate CELI
CELI represents general-language skills in Italian and includes all six levels of the Common European Framework of Reference for Languages. Every exam has four parts which is composed of a listening comprehension, a reading comprehension, a writing part and a speaking part.
This are the levels:
CELI Impatto – Level A1
CELI 1 – Level A2
CELI 2 – Level B1
CELI 3 – Level B2
CELI 4 – Level C1
CELI 5 – Level C2
Here you can find more information about the language levels A1 to C2.
Important things to know
You could start in all levels to get the language exam CELI. So if you already have a language level B1, you don't have to write the exams for level A1, A2 and B1. You could start with CELI 3 to pass the exam for the level B2. So it is better to start with the next level to make a progress and to get better in the language you are learning.
Another important thing is the possibility to study in Italy. If you want to study at an Italian university, you should have at least the certificate CELI 3. With the certificates CELI 4 or CELI 5 you are on a par with Italian students.
You don't have to write the exam in Perugia, in Italy. You could also search a language school, a cultural centre or another location to write the exam in your country, also in your city.
There are only a few dates per year to write the exam. So check the dates (also the application dates) to be organised and ready to start learning.
Prepare to CELI
To prepare yourself for the language exam CELI you have to study a lot. Check some books with grammar tests, search a native speaker to practise your communicative skills and try to learn every day. Some of our language schools offer also special preparatory courses in Italy, but also in other countries, to be prepared for the language exam CELI.
Come back to CourseFinders.com for more articles about languages and studying abroad.
Follow us on Facebook and Twitter and don't miss another article on CourseFinders.com!
This post is also available in: German
Find the perfect language school for you!
Compare over 190 schools for Italian!