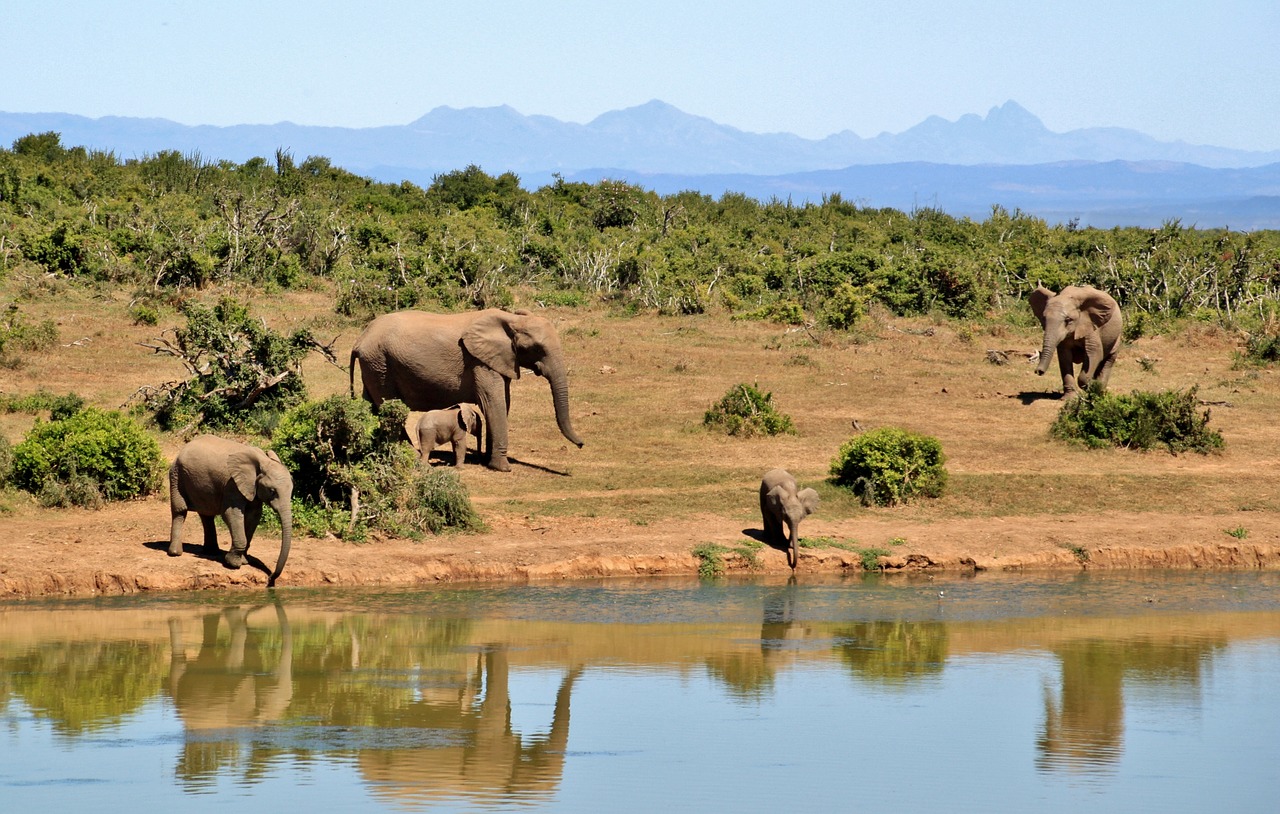 5 reasons to study in South Africa
Learning English in another country is always a great way to learn more quickly and also a total immersion is possible only in an environment where that language is spoken.
In the case of studying abroad, most people immediately think of the United States, Canada or England. These are, indeed, great places to go to study English, but we always present you with other options! (To read more about the US, Canada and more place to learn English  please click here and find a comprehensive guide to study in England here.)
Today, we will show you 5 reasons why you should choose South Africa to study English!
1- Climate
If you come from a country with a warm climate, you won't have to face drastic weather changes when you study in South Africa! The countries mentioned above can have very different climates depending on the season. South Africa is a country with a warm climate and this makes the adjustment easier if you come from a country with a similar climate. Even if you are not, the sunny weather is a big plus and you can enjoy the beautiful beaches in the country!
2 – It's cheaper!
Compared to other places in the world, South Africa is a much more affordable choice! Almost everything is quite cheap there: food, clothing and, of course, the English courses! (Click here to view a list of the best English schools in Cape Town and send your enquiry to them and ask for more information and prices)
3 – Beauty
The landscapes of South Africa are absolutely amazing! Beaches, mountains, beautiful cities and savannahs .. you will definitely not regret seeing one of the most beautiful countries in the world!
4 – Safaris!
South Africa is one of the most popular holiday destinations for safaris. The country is prepared to receive tourists from all over the world and is equipped with infrastructure and adequate care for the habitat of animals. It's an amazing experience to be able to learn English and enjoy sensational safaris in the same country!
5 – Extreme Sports
South Africa due to its popularity for eco-tourism is a country that has several options for extreme sports in the midst of nature! Zip lining, bungee jumping, abseiling, diving … all that while watching a beautiful scenery!
To find an ideal English course for you in South Africa or elsewhere in the world and read more travel tips, click here.
Translated from the Portuguese  article "5 motivos para estudar na África do Sul"
Follow us on Facebook and Twitter and don't miss another article on CourseFinders.com
Find your perfect language school
Search CourseFinders to find the course for you