Study English in USA
A comprehensive guide to language study in USA
You want to live the American Dream and study English in USA? You're not sure where to start? Visa and immigration information confuses you? You wonder how much money you'll need and where you can stay?
We prepared this guide to help you study English in USA and find the perfect language school for you! This comprehensive guide should answer all or at least most of your questions and we'll be happy to help with any additional questions that you have.
In this guide you can find out about:
Why you should study English in USA
Information on visa and immigration
An estimate of how much money you will need to study English in USA
What are your accommodation options
How to choose the perfect language school for you
Necessary information about USA
Most popular attractions in USA
Focus on main cities – New York, Boston and San Francisco
How to prepare for studying abroad
Your first 24 hours abroad
Useful information in case of emergency
Why study English in USA
It's easiest to learn a foreign language in the country where it is spoken. Why? Because there is no way to escape it! In USA you will be surrounded by English and the American culture. It's the perfect opportunity to make your American Dream come true and find out if USA is really like what it is shown in movies.
A lot of people chose to study in the USA and each year the amount of international students in the United States increases as more and more scholars chose the country, which is famous for excellence in education, as the place to broaden their knowledge and experience. Apart from being the most popular international student destination, USA has one of the top ranked higher education systems. Before you begin your studies you can take an Intensive English Program already in the USA.
Because it is such a popular destination for studying English the offer of schools is enormous. Therefore you can find the perfect English school for you which suits all your requirements – program, duration, intensity, group size, city and cost.
Moreover there are so many great things to see in the USA and that makes it the perfect study abroad destination. Combine learning with fun and have the adventure of a lifetime when you study English in USA.
USA Student Visa information
In order to take a language course in USA you need a to have a Student Visa. The F-1  Visa is applicable for students who want to attend university or college, high school, private elementary school, seminary, conservatory or another academic institution including a language training program (the last one will apply to you). The steps of your visa application process  depend on your embassy. Visit this website to find your embassy and find out more about the USA Student Visa. Find out more about the Student Visa here.  Remember that the Visa application process can take a couple months so make sure to leave enough time for it.
What is the cost of studying in USA
Studying English in USA is associated with different types of costs. The main costs include:
Getting to and from the USA
Language school fees
Additional materials (like books, notebooks etc., if not included in language school fees)
Accommodation
Food
Getting around the city (i.e. public transport)
General spending (depending on what you want to do in your free time)
Language school fees for weekly courses of English are around $500 you can book a course with accommodation and food for under $1000 per week.
The prices depend on many factors, including: the city where you choose to study, the average number of students per class, the time of year, your specific requirements and many other factors. You should also consider the fact that you might have to pay extra for materials. You should ask schools to provide you with a full price breakdown in writing before you confirm your course to avoid any unwelcome surprises.
Living costs including food, transportation and general spending start at $150 per week and increase depending on your needs and plans.
Exemplary estimated living costs:
Transportation

New York City (for a 7 day unlimited pass metrocard; other available options include: 30 day pass, pay-per-ride metrocard)

$31

Boston (Weekly link pass for subway, local bus, ferry and rail )

$19

San Francisco (For a 7 day visitor pass)

$40

Food

Lunch menu with a drink

$16

Meal in a fast food restaurant

$8

Ham and cheese sandwich

$3

Dessert/wine/beer

$5-7

General spending

Ticket to the movies

$13-15

Medicine for a cold

$8

Toothpaste

$3

Mobile phone price per month

Ready SIM  (14 day SIM card with unlimited talk, texts and 1 GB of data; other options include 7 day and 30 day deals)

$35
Student Accommodation in USA
There are a few options of student accommodation when studying abroad in USA – campus dormitories (dorm rooms), renting private rooms, shared rooms, or apartments, home stay (ask your school for available options), hostels or hotels.
Exemplary costs of affordable accommodation are: just under $900 for a month-long rental of a private room in New York, under a $1000 for a private room in Boston and around a $1000 for a shared room in San Francisco. Dorm room rental in USA is about $250 per week for a private room with shared bathroom.
Ask your language school for guidance with accommodation. They may have recommended places prepared for you and can advise you on best options and budget alternatives.
How to choose the perfect language school for you
There are a few things you should think about before choosing a language school in USA. Deciding on the city is an important choice to make. There are different accents in different states and cities and you should keep that in mind. Furthermore you can expect higher costs in bigger cities like New York for example and lower costs in others. Studying abroad combines learning with traveling and leisure so check what activities and points of interest are available in the city where you choose to study.
Check out theoffer of schools in the city you choose. Contact each school directly to get information about their offer, prices and program. Most schools have experience with international students and will be well informed and prepared to help you with visas, accommodation and more. Think about the type of course which will be right for you – will it be general English, business English, exam preparation or intensive English? Consider what you need and how you plan on using your newly obtained skills. How long do you want your course to last (1-2 weeks or longer?) and how many hours of lessons per week you would like to have. 30 hours per week is an intensive course and 15 hours a more relaxed one allowing you to sightsee and socialize.
The best way to choose the perfect school for you is to read student reviews. you can make informed decisions and choose the school that truly fits your needs based on the experiences of other students, who have gone through the same process. Try to find a source of independent reviews, or a place where students can talk about schools without having their comments moderated.Coursefinders.com is a place where you can do this, and because students have to log in with a social media profile in order to write a review you can be sure that all of the reviews are genuine.
Find out more about finding the perfect language school here.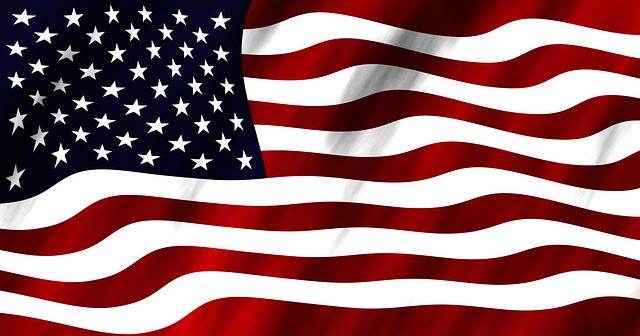 All about USA
Here we gather some interesting and worth knowing facts about USA:
Over 320 000 000 people live in USA.
There are 50 states in USA. Rhode Island is the smallest state and Alaska is the largest one.
There are considerable regional differences between all the states. The differences apply to accents, food, laws, traditions etc.
Tipping is not obligatory, but usually people tip higher than in other countries – 15-20%
The national parks are really spectacular, make sure to visit the nearest one.
Remember that US doesn't use the metric system, or measure temperature in Celsius.
USA is so big that you need to remember the weather conditions are very different for each state.
Everything is bigger, especially food portions, so be careful to stay healthy.
Sports are very important in US – baseball, basketball, ice hockey and football especially. Join the fun and watch one of these sports live for the real American experience.
Most prices don't include tax, so remember that the final cost can be a bit higher.
What you have to know about New York City
New York is the biggest city in USA and one of the biggest in the world. It's located on the east coast of the country.  It is the center of finance, commerce, arts, fashion, entertainment, media, education, technology and research.
Must-see checklist for New York City
❏        Statue of Liberty
❏        Times Square
❏        Empire State Building
❏        Central Park + Zoo
❏        Metropolitan Museum of Art (the MET)
❏        Grand Central Station
❏        Rockefeller Centre
❏        Brooklyn Bridge
❏        High Line Park
❏        Museum of Modern Art (MoMA)
❏        Guggenheim Museum
❏        Radio City Music Hall
❏        Ellis Island
❏        Madison Square Garden
❏        Coney Island
❏        Battery Park
❏        Staten Island Ferry
❏        St. Patrick's Cathedral
❏        Chrysler Building
❏        Yankee Stadium
❏        Brooklyn Botanic Garden
Cheap places to eat in New York City
You don't need to choose expensive restaurants and cafes for delicious and flavorsome foods. These places offer quality meals for competitive prices.
Joe's Pizza – Get a slice of plain cheese pizza for $2.75 and any additional topping for $3.50.
Il Bambino – You can get a roast chicken panini for $10, there are also cheaper options (a selection of crostinis and paninis).
Parm – Chicken parm sandwich roll for $11.
Zabb Elee – Thai cuisine. Fish curry with noodles for $11.50
Porchetta – Get a Porchetta (pork) sandwich for $12.
Littleneck – Seafood restaurant. New England clam chowder for $8.
Blue Collar – Hot-dog bar. Get a beef dog with Kraut just for $2.75.
Taquitoria – Taco place. Get 5 taquitos (rolled and friend tacos) for $9.
Mimi Cheng's – Authentic Taiwanese and Chinese food. Get 8 pan-fried or boiled dumplings for $10.
Sky Cafe – Indonesian cuisine. Chicken and noodle meal for $7.
Getting around in New York
There a lot of transportation options in New York City – subway, buses, taxi, car, tram, ferry and bike. Find out more about available transportation means, fare and all the necessary information here.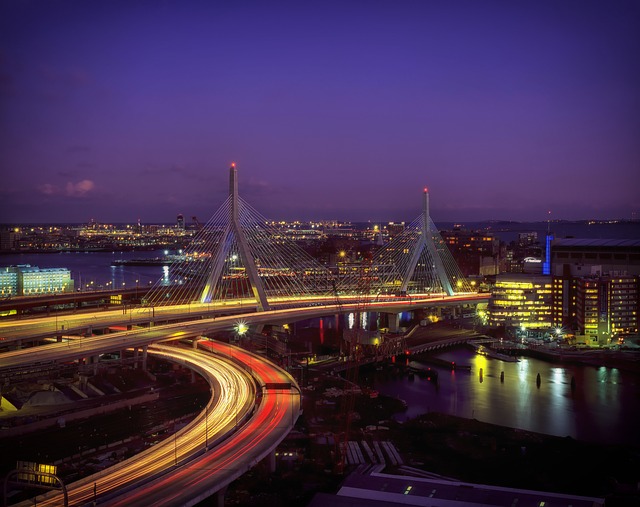 What you have to know about Boston
Boston, Massachusetts is located on the east coast and it's one of the oldest cities in USA. Due to the abundance of universities and colleges Boston recognized as the centre for higher education. It is located onshore of the Atlantic Ocean.
Must-see checklist for Boston
❏        Freedom Trail
❏        Boston Common
❏        Fenway Park
❏        Public Garden
❏        Museum of Fine Arts (MFA)
❏        New England Aquarium
❏        Museum of Science
❏        Prudential Tower
❏        USS Constitution
❏        Bunker Hill Monument
❏        Old State House
❏        Harvard Museum of Natural History
❏        Boston Harbor Islands National & State Park
❏        Boston Harbor
❏        Boston Navy Yard
❏        Trinity Church
❏        Harvard Art Museum
❏        Peabody Museum of Archeology and Ethnology at Harvard University
Cheap places to eat in Boston
 Sullivan's – Seafood and grill. Lobster roll for $12.95 and clam chowder for $5.95
T. Anthony's – Italian style pizza and more. 12" cheese pizza for $8.65 and wraps for around $7.
Zaftigs – Burgers, sandwiches, salads, grill and more. Grab a BLT for $8.95.
Saus – Everything made from scratch. Poutine (fries topped with cheese and gravy) with bacon for $8.25.
Roxy's Grilled Cheese – A variety of grilled cheese sandwiches. Get a three cheese for $5.
 Al's Cafe – Get any kind of large sub for $9.
Lulu's Allston – Roasted turkey burger for $12.
Mela – Modern Indian Cuisine. Get beef coconut curry for $14.
Anna's Taqueria – Tacos, burritos, quesadillas and more. Grab a big quesadilla with a filling of your choosing for $7.25.
Tasty Burger – Get a bacon cheeseburger for $5.95.
Getting around in Boston
Transportation options in Boston include subway, railway, buses and boats. Find out more about schedules, fares, trip planner and more here.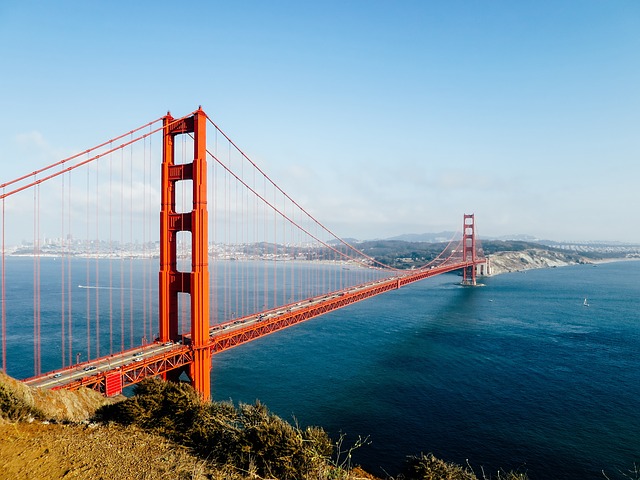 What you have to know about San Francisco
San Francisco is situated on the west coast of USA in the state of California and at the San Francisco Peninsula. The landscape is quite hilly and it is here where you will find the popular Twin Peaks, which are one of the city's highest points.
Must-see checklist for San Francisco
❏        Golden Gate Bridge
❏        Alcatraz Island
❏        Fisherman's Wharf
❏        Golden Gate Park
❏        Union Square
❏        California Academy of Sciences
❏        Exploratorium
❏        San Francisco Ferry Building
❏        Aquarium of the Bay
❏        Presidio of San Francisco
❏        Twin Peaks
❏        Asian Art Museum of San Francisco
❏        Japanese Tea Garden
❏        Palace of Fine Arts Theatre
❏        Legion of Honor
❏        Muir Woods National Monument
❏        San Francisco – Oakland Bay Bridge
❏        Angel Island
Cheap places to eat in San Francisco
Balompie Cafe – Chicken breast with grilled onions $9.95.
4505 Burgers and BBQ – BBQ sandwich for $9.75.
Golden Boy Pizza – Combination slice with an abundance of toppings for $3.75.
Hot Sauce and Panko – You can get a chicken and gravy waffle sandwich for $7.49.
Mekong Kitchen – Get fried imperial rolls for $7.95.
Yummy Yummy – Deep-fried fish cake for $8.50.
Curry up now – Burrito butter chicken for $9.
Pearl's Deluxe Burgers – Get a mini deluxe with cheese and bacon for $6.49.
The Boys' Deli – Get an italian sub for $9.99.
Rosamunde Sausage Grill – Grilled sausage on a french roll for $8.50.
Getting around in San Francisco
Transportation means in San Francisco include buses, trains, cable cars, streetcars and more. Find out more about means of transport, fares and schedules here.
Preparing to study abroad
In order to reduce stress associated with studying abroad prepare yourself for the experience to make sure you will have the best possible time when you're away. When preparing to study abroad there are a few things you should consider:
·         Choose the perfect school for you – this is probably the most important step, to make an informed decision make sure to read reviews from other students like you.
·         Paperwork – find out if you need a permit or visa, think about getting travel insurance and ask your language school for any other paperwork you might need to prepare.
·         Research – do research on the place you chose to visit. Find out about weather conditions, popular places, points of interest, where to get help, check out transportation options and more.
·         Book your accommodation – choose the accommodation which best suits your needs and book in advance. Make sure to pack the right things for the type of accommodation you have chosen.
·         Book your flight – book your flight in advance to get best prices. Remember to double check what size of luggage you are allowed take on board.
·         Visit the doctor – get checked out by your doctor and make sure you are healthy and ready to travel.
·         Planning finances – you can estimate your budget based on the information in this guide. Remember to include a little extra money for unexpected expenses.
·         Packing – think about the things you should and can take with you. Consider the weather conditions and your luggage space. Don't take too many things and leave some space in your bag for souvenirs.
·         Keeping in touch – plan how you're going to keep in touch with your family and friends, don't forget to tell them about it!
First 24 hours of being abroad
Your first 24 hours in USA will be the most overwhelming. The best thing you can do to eliminate stress is be prepared. Plan your route from the airport to your accommodation – are you going to take a cab, bus? How are you going to get to your school? It's a good idea to report to your language school as soon as possible, as they will share all the necessary information with you and can help you with any problems you're having. Ask them all your questions, they have a lot of experience with international students and are a great source of information for you. If you plan on using public transport the first day make sure you know which stops to get on and off and how/where to buy a ticket. Write down all the important information (name, address and phone number of the school and your accommodation, and your on and off stops) on a piece of paper in case your phone dies at the most inconvenient moment. Remember you might not have access to internet everywhere, do look for free Wi-Fi spots in cafes and other places. Don't be shy and remember that you can always ask someone for information or help.
Useful information in case of emergency
911 is the emergency number in USA, the dispatcher can send an ambulance, police or firefighters. You can call it free of charge from any public phone.
If you need medical assistance but are able to walk you can visit the nearest doctor's office or hospital. However take note that emergency treatments in hospitals are not free.
Get travel and medical insurance to eliminate unneeded costs which can be very high.
For government information and services visit https://www.usa.gov/
Find your English language school in USA here.
Find your perfect language school
Search CourseFinders to find the course for you