(Seville | Spain )
Sevilla Language Center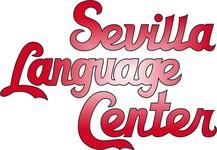 About
Sevilla Language Center
Founded in 2016 by experienced foreign language teachers, Sevilla Language Center offers a customised learning experience for each and every student that comes here. Teachers meticulously prepare their classes based on the needs and interests of the individual students in the class. We use authentic, native materials in order to get you used to the language that you will see in print and hear on the streets. Furthermore, we take you out and about at least one day per week because, with a city as culturally rich as Seville, there is no shortage of fascinating places to visit while gaining practical knowledge of the Spanish language. Our location is right in the middle of it all, as there are three UNESCO World Heritage Sites within 500 meters of our front door!
We offer a wide range of outside activities such as cooking classes, flamenco dancing and guitar lessons. Moreover, because Seville is blessed with an incredible climate, you can enjoy outdoor activities most of the year, such as horseback riding, hiking, rock climbing, wakeboarding and kayaking, etc. Let us know and we'll be happy to set it up for you!
Our approach to accommodation differs from others in that each accommodation has its own price based on a variety of factors including its proximity to SLC, the level of luxury, etc. Tell us your dates and your priorities and we will send you some options from which to choose!
We are a new academy of experienced professionals who are dedicated to giving our clients the best experience possible. Come check us out!
Activities
University student social events
Cultural tourism (theater, museum, etc.)
Rock climbing
Art history
Volunteering
Music
Art / Painting
Photography
Dancing
Theatre
History
Literature
Hiking
Film
Geography
Local cultural events (festivals, etc.)
Architecture
Fashion
Professional Sports events
Cooking
Historical sightseeing
Accommodation
Shared Apartment
In hotel/guesthouse
Own apartment
Host family accommodation without students of same native language
Host family accommodation
Additional Services
Visa support
Facilities for students with disabilities
Water sports
Work and Further Studies
Student legally permitted to work / earn money during course
Language and Au pair study
Courses
General Spanish
99% 4 Reviews
This course is for students aged: 17-100
Levels: Advanced, Intermediate, Basic
Weekly Hours: Intensive 25+ hrs/wk, General 15-25 hrs/wk
Location Type: Town/City
Engaging, practical, and dynamic activities using authentic, real-world materials grab your attention and hold it through your 20 hours of class per week in our Intensivo-20 course. We believe in learning by doing, rather than spending endless hours learning grammar rules. Come prepared to think, speak, and enjoy yourself as you learn how to communicate in Español.
One day each week you will go out into the city with your teacher to take advantage of the rich cultural offerings of Sevilla: anything from ancient Roman ruins in Italica, to the 14th century university building, to a modern art exhibit, a flamenco fashion show, or even a trip to the market. These excursions are chosen with your classmates and any that include an extra cost for the students must be approved by the entire class.
Our maximum class size is 8 students and our classrooms feature large tables and cushioned, comfortable chairs. The heating, ventilation, and air conditioning system was upgraded in 2016 to ensure your comfort.
Finally, but most importantly your teachers are professional, native Spanish instructors who love what they do and it shows.

Professional Spanish
0% 0 Reviews
This course is for students aged: 10-70
Weekly Hours: Intensive 25+ hrs/wk, Relaxed 10-15 hrs/wk, General 15-25 hrs/wk
Levels: Basic, Intermediate, Advanced
Location Type: Town/City
Class Sizes: Medium, 6-10 students, One-to-One, Large, 11-20 students, Small, 2-5 students
At Sevilla Language Center, we have experience teaching business classes. Our methodology is well-suited to working around the demanding schedules of professionals. Instead of teaching students grammar theory and sending them exercises to do at home, we use authentic native materials like trade magazines, books, etc, so that students are genuinely interested in following up on their learning outside of the classroom.
Whether you would like to come and learn at our academy or have a teacher come to your business, you can be assured that your time and resources spent in learning Spanish with us will be a sound investment.
Tailor made Spanish courses
88% 1 Review
This course is for students aged: 17-100
Class Sizes: One-to-One, Large, 11-20 students, Medium, 6-10 students, Small, 2-5 students
Levels: Basic, Advanced, Intermediate
Weekly Hours: Intensive 25+ hrs/wk, Relaxed 10-15 hrs/wk, General 15-25 hrs/wk
Location Type: Town/City
At Sevilla Language Center, our teachers prepare each class with the individual students in the class in mind. We do not have a set curriculum that repeats every X number of weeks throughout the year. Instead we select activities to meet the specific needs of the students in each group.
Therefore, if you are an individual or have a group that has specific needs, we are well-suited to provide you with just what you are looking for.
Send us a message and set up a time for a phone call or online chat.
Brochures
Reviews
What students are saying
Sort By:
Get Price