(Honolulu | United States )
Central Pacific College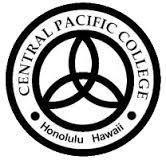 About
Central Pacific College
Central Pacific College's mission is to provide students with the highest standard of quality in ESL (English as a Second Language) education through its EPP program (English Proficiency Program) as well as opportunities to develop the language and cultural competence necessary to function comfortably within a multicultural environment.

CPC is committed to providing the following:

- A friendly, ohana-like learning environment that prioritizes natural, organic language development. The CPC organic method, which promotes learner development by thinking, doing and reflecting, encourages students to learn language through practical and natural means. The result is becoming a confident user of English!

- Providing diverse academic, extra-curricular and accommodation options that optimize the students' study abroad experience. CPC's friendly and professional staff strive to assist students with all of their needs.

- Encouraging students to extend their learning beyond the classroom. CPC offers a wide variety of academic workshops that promote interest in topics and skills not explored in everyday classes. Topics such as Survival English, Introduction to TOEIC and TOEFL are offered every term.

- Supporting students who wish to pursue higher education in the United States.
Accommodation
Host family accommodation
Own apartment
In hotel/guesthouse
Student Residence
Shared Apartment
Courses
Brochures
Reviews
What students are saying
Sort By:
Get Price