(Siracusa | Italy )
The Italian Academy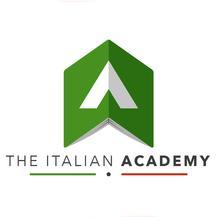 Via San Giovanni alle Catacombe, 7
,
Siracusa
(
view map
)

About
The Italian Academy
THE ITALIAN ACADEMY
Our school is in the heart of the charming ciry of Siracusa and we are proud to be able to offer a unique range of courses: General Italian, history and exciting eco-tours, cooking and wine tasting. Due to our 30 years of experience, our team of teachers if highly qualified and experienced.

The School
• Highly qualified teachers.
• WIFI and air-conditioning throughout the year, media centre and computer lab
• 30 years experience. Accredited by the MIUR, Italian Ministry of Education.
• 24/7 student support
• Centrally located, modern premises
• CILS and DITALS (University of Siena Certification of Italian for students and teachers) preparation and examination centre
• Optional Tandem language exchange program with local students .
• Rich program of excursions and cultural activities

Our Courses
We offer General Italian courses all year round which are structured with the guidelines of the Common European Framework. Students of all levels (A1 to C2) are welcome to experience our unique range of focused Italian+ courses: "History", "Myths and Culture", "The Sicilian Adventure" and "Food and Wine". Long term options are available, including academic electives in history, Italian literature, archaeology and history of art.

Our teaching method
Our classes are based on the communicative approach and are focused on developing the 4 mayor language skills. We place emphasis on interactive communication, but also analyse each of our student's needs and develop the lessons accordingly.

Additional Services
Airport/Station transfer
Facilities for students with disabilities
Student counselling
Visa support
Accommodation
Host family accommodation
Host family accommodation without students of same native language
Own apartment
In hotel/guesthouse
Shared Apartment
Work and Further Studies
Language and Au pair study
Work experience / internship with local companies
Activities
Architecture
Film
Literature
Music
Art history
Cooking
Cultural tourism (theater, museum, etc.)
Hiking
Historical sightseeing
History
Oenology / Enotourism
Photography
On campus events
Volunteering
Rock climbing
Culture Shock presentation
Local cultural events (festivals, etc.)
Courses
Brochures
The_Italian_Academy.pdf

PDF | 1MB added 10.05.2015 Download
Reviews
What students are saying
Sort By:
Get Price