(Valencia | Spain )
EUROACE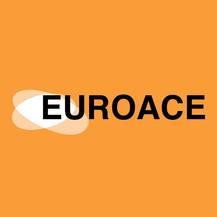 About
EUROACE
Euroace is a youthful cultural organization based on the eastern coast of Spain. Our Spanish language school has provided +6,000 students, interns and institutions with unique experiences in Spain for more than a decade. We specialize in creating a tailor-made experience, a perfect fit between culture and language, professional experiences and academic education.

SERVICES

We offer a wide range of programs that are all made to measure. Each year, thousands of students dive into our culture through Spanish courses, professional internships and academic programs.

Spanish Courses | High School Programs | Faculty-led Programs | Internship Programs | Accommodation | Activities | Para españoles | Inglés para entrenadores de fútbol.

STAFF

Our team is made up of professionals with different educational profiles (e.g., Spanish Philology, Tourism, Physical Education, Environmental Studies, Political Science and Business Administration). The knowledge gained in the world of academic and cultural programs provides us with the understanding and experience to offer a unique service to our students.

With a supportive and encouraging teaching style and environment, we clearly identify objectives at the beginning of each lesson and course.

We look after every detail of the program, both in the appropriate and important development of the services we offer, with support and guidance offered to students in cultural and expected behaviour in a foreign country. We hope to meet the students' needs, providing them with an enriching and formative experience abroad. Our main objective is the integration of foreign students into Spanish culture and lifestyle.

LOCATION

Our headquarters are located in the centre of Valencia, one of the most beautiful and modern Mediterranean cities. Gorgeous beaches, a mixture of contemporary architecture with ancient monuments and buildings, possibly the best climate in Europe and a vibrant nightlife distinguish this top visited city.

Additional Services
Water sports
Airport/Station transfer
Facilities for students with disabilities
Student counselling
Visa support
Accommodation
Host family accommodation
In hotel/guesthouse
Shared Apartment
Work and Further Studies
Student legally permitted to work / earn money during course
Work experience / internship with local companies
Activities
Architecture
Dancing
Music
Art history
Cooking
Cultural tourism (theater, museum, etc.)
Geography
Hiking
Historical sightseeing
Oenology / Enotourism
Rock climbing
Professional Sports events
Culture Shock presentation
Local cultural events (festivals, etc.)
Courses
Brochures
Euroace_presentation_2014-2015.pdf

PDF | 433kB added 01.13.2015 Download
Reviews
What students are saying
Sort By:
Videos
This school hasn't added any videos
Get Price