(Boston | United States )
Tufts University - English Language Program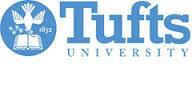 108 Packard Avenue, Dept. 2
,
Boston
(
view map
)
About
Tufts University - English Language Program
Tufts Summer English Language Programs
In addition to the rich schedule of excursions that introduce students to Boston, a strong residential life program, and ample opportunities for cultural exchange, Tufts offers an unbeatable faculty. All members of our faculty are professional English instructors with extensive experience teaching English as a second language.

Since our program attracts students around the world. It offers students an environment where English is truly their common language. We offer admission to standing programs such as English Today and the Summer Institute for International Scholars as well as individualized programs for sizeable groups.

Our English classes are taught by dedicated instructors who use their imagination and experience to maximize each student's learning potential. The Tufts English Language Programs are innovative in the way they combine classroom material with real-life experience. Class time is complemented by a host of real-world activities that help you to live the language as you learn it.
Courses
Brochures
Reviews
This school hasn't been reviewed
Videos
This school hasn't added any videos
Get Price