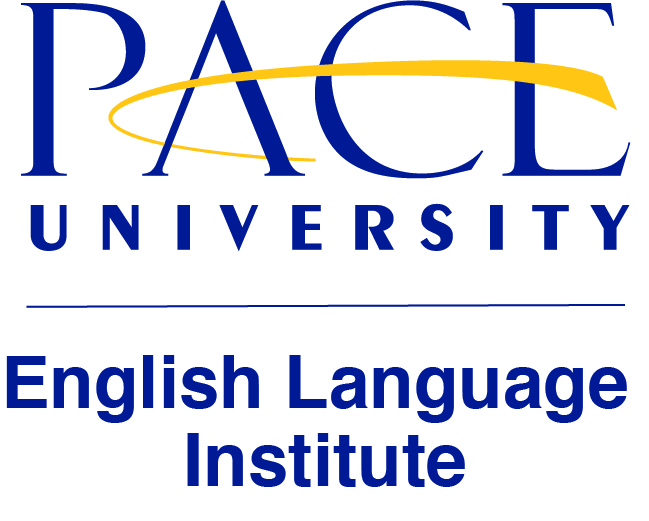 The English Language Institute (ELI) at Pace University offers students, visitors, and immigrants the opportunity to improve their English skills for academic study, career advancement, or personal enrichment through a variety of programs for beginner level to advanced level English students.
ELI instructors are experienced, dedicated to their students, and have master's degrees in TESOL or related fields.  Our average class size is 15 students.  As an ELI student at Pace, you will have access to all University facilities, including libraries, computer labs, cafeterias, writing center, sports centers, University e-mail and wi-fi accounts, medical and counseling services. 
Our New York City campus, located in the heart of lower Manhattan near Chinatown, Little Italy, and Wall Street, gives students the opportunity to explore the city with ease. ELI students have the chance to participate in many cultural and social activities organized by our Student Life Coordinator for additional real-life opportunities to use English skills actively. You can also explore the possibility of continuing your studies as an undergraduate or graduate student at Pace University.
Our course catalog includes Intensive English (beginner to advanced levels), TOEFL and GMAT Test Preparation, English for Lawyers, Pre-Graduate Academic English, Pre-Undergraduate Academic English, English for Professionals, Accent Reduction, and Academic Reading courses.
About Pace University
For more than 100 years Pace University has been preparing students to become leaders in their fields by providing an education that combines exceptional academics with professional experience and the New York advantage. Pace has three campuses, in New York City, Westchester and White Plains. A private university, Pace enrolls nearly 13,000 students in bachelor's, master's, and doctoral programs in the Dyson College of Arts and Sciences, Lienhard School of Nursing, Lubin School of Business, School of Education, School of Law, and Seidenberg School of Computer Science and Information Systems.
Learn more about Pace University online at
http://www.pace.edu
---
Facilities for students with disabilities
Student counselling
Visa support
Airport/Station transfer
Host family accommodation
On campus
Student Residence
Student legally permitted to work / earn money during course
Further academic studies available on campus
Language and Au pair study
Architecture
Film
Music
Theatre
Cooking
Cultural tourism (theater, museum, etc.)
Fashion
Historical sightseeing
Photography
On campus events
Volunteering
University student social events
Professional Sports events
Local cultural events (festivals, etc.)
Enlgish_Language_Institute_at_Pace_Univeristy.pdf