(Washington | United States )
International Center for Language Studies Inc.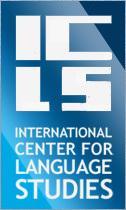 1133 15th Street NW, Suite 600
,
Washington
(
view map
)
About
International Center for Language Studies Inc.
The International Center for Language Studies (ICLS) is located in the heart of Washington DC. ICLS was founded in 1966 as a private organization dedicated solely to English as Second Language (ESL), foreign language training, and international exchange and business training. Licensed by the District of Columbia's Education Licensure Commission as a non-degree granting post-secondary institution, ICLS has received institutional accreditation by the Commission on English Language Program Accreditation (CEA). Since its inception, ICLS has worked cooperatively with international organizations, government agencies, embassies, private companies, and individual students from all over the world, providing language instruction in English and over 80 languages. As one of the oldest and most established language schools in Washington, ICLS has had a relationship with its clients for many years. We train diplomats, government and military officials, business executives, international development specialists, university and college students, medical personnel, lawyers, judges, economists, and their families. ICLS staff members belong to professional organizations such as Teachers of English to Speakers of Other Languages (TESOL), the American Council on the Teaching of Foreign Languages (ACTFL) and NAFSA: Association of International Educators. ICLS is authorized under Federal Law to enroll non-immigrant alien students and has been designated by the U.S. Department of State as a sponsor of the J-1 Exchange Visitor Program in the intern/trainee category.
Additional Services
Student counselling
Visa support
Accommodation
Host family accommodation
Courses
Brochures
Reviews
This school hasn't been reviewed
Get Price