(Dublin | Ireland )
Horner School of English Ltd.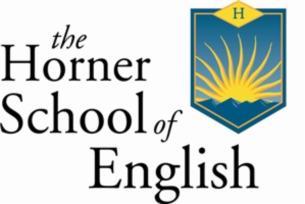 About
Horner School of English Ltd.
Horner School of English is a family run company established in 1993. Located in the centre of Dublin the school has two historic buildings with 17 modern classrooms, a coffee shop, a city garden, a computer room and a library. A wide range of business, examination and general courses are available throughout the year commencing every Monday. All classes are internationally mixed in small groups of max 14 students, average 10-12 students per class. Accommodation includes: Horner School Residence & Dorset Point Residence (available throughout the year), Host families, NEW Summer university residence with private bathrooms (20 minutes from school). The school arranges a social programme including full day & weekend coach tours, afternoon cultural visits and evening social activities, throughout the year.
Accommodation
Student Residence
Own apartment
Host family accommodation without students of same native language
Additional Services
Visa support
Airport/Station transfer
Work and Further Studies
Work experience / internship with local companies
Student legally permitted to work / earn money during course
Courses
Brochures
Reviews
What students are saying
Sort By:
Videos
This school hasn't added any videos
Get Price