(Broadstairs | England )
Hilderstone College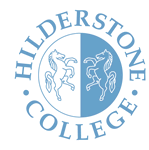 St Peter's Road
,
Broadstairs
(
view map
)
About
Hilderstone College
What makes Hilderstone College special
Since 1970, Hilderstone has established an outstanding reputation for running top-quality courses and works closely with universities, companies and government agencies in the UK and worldwide. As a non-funded state further education college its mission is to provide quality English language training for students and teachers of English from around the world.

Quality
We aim to provide you with the highest quality in all aspects of your course – in the classroom, with your homestay family, in the College itself, and outside the College during social activities. We have a rigorous system of quality assurance, and do everything we can to ensure that you enjoy and benefit from your time at the College.

With 45 years of experience, and an international reputation for quality, Hilderstone College is an accredited English language school with a range of English language courses, Cambridge and IELTS exam courses, Pre-University courses, Business English courses and Erasmus+ eligible Teacher Development courses for teachers of English and CLIL. The College is located in the lovely seaside town of Broadstairs in Kent, south-east England.
Sports
Badminton
Dance
Football/Soccer
Golf
Rugby
Skiing
Swimming
Table tennis
Tennis
Snowboarding
Squash
Surfing
Additional Services
Water sports
Student counselling
Accommodation
Host family accommodation
Host family accommodation without students of same native language
Own apartment
In hotel/guesthouse
Activities
Film
Theatre
Cultural tourism (theater, museum, etc.)
Historical sightseeing
Photography
Local cultural events (festivals, etc.)
Courses
Brochures
Reviews
This school hasn't been reviewed
Get Price