(Padova | Italy )
"Bertrand Russell" Italian Language School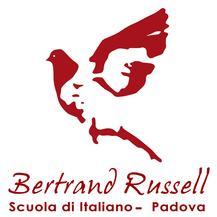 Via E. Filiberto di Savoia 6
,
Padova
(
view map
)

About
"Bertrand Russell" Italian Language School
The Bertrand Russell Italian Language School in Padua was established in 1975.
We offer the best Italian culture and language courses to students from all over the world with different levels of language knowledge that wish to learn Italian in a welcoming and pleasant environment; with us, students learn Italian by being pleasantly included in the culture and the life of the Bel Paese.
Our language courses are integrated by several leisure activities, for example cooking lessons and guided tours. These activities allow students to enjoy the local traditions and attractions, promoting spontaneous learning, the use of the Italian language and interpersonal relations.
Our passion for the Italian culture and language is clearly to be experienced in the way we welcome and support our students during their stay. We are always available for our students and try our best to satisfy all their teaching and accommodation requests. We even provide the chance to receive private Italian lessons that are tailor-made. We help to find central and comfortable accommodations in addition to assisting our students with the documents that they need to formalise their stay.

Additional Services
Airport/Station transfer
Visa support
Accommodation
Host family accommodation
Own apartment
In hotel/guesthouse
Shared Apartment
Activities
Film
Cultural tourism (theater, museum, etc.)
Historical sightseeing
Courses
Brochures
Reviews
What students are saying
Sort By:
Get Price