(Wien | Austria )
ActiLingua Academy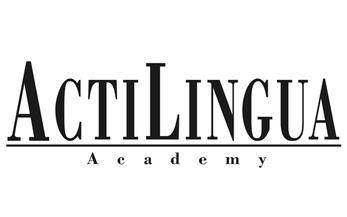 About
ActiLingua Academy
Learn German - Experience Vienna!
ActiLingua Academy is a private language school with the most attractive
school locations for learning German in Vienna, the capital of Austria.
We run a year round school for adults (16+), two summer residential
schools for young people (12-17 and 16-19 years). Courses from 1 to 52
weeks. Special courses: University Preparation, Work
Experience, German and Music and attractive group offers! Examination
centre for the Austrian German Language Diploma OSD. Member of IALC and
Campus Austria. Accommodation options: Residence owned by ActiLingua
with 20 Standard and Superior Apartments close to school and city
centre, families, apartments and student residences.
Vienna is the worldwide number 1 city in quality of living! It is a
metropolis of art, culture and music, and a safe and attractive place to
study German.
Sports
Football/Soccer
Skiing
Tennis
Snowboarding
Ski touring
Additional Services
Airport/Station transfer
Student counselling
Visa support
Accommodation
Host family accommodation
Own apartment
In hotel/guesthouse
On campus
Shared Apartment
Work and Further Studies
Student legally permitted to work / earn money during course
Work experience / internship with local companies
Activities
Dancing
Film
Literature
Music
Cooking
Cultural tourism (theater, museum, etc.)
Geography
Hiking
Historical sightseeing
Photography
On campus events
University student social events
Local cultural events (festivals, etc.)
Courses
Brochures
Reviews
What students are saying
Sort By:
Get Price