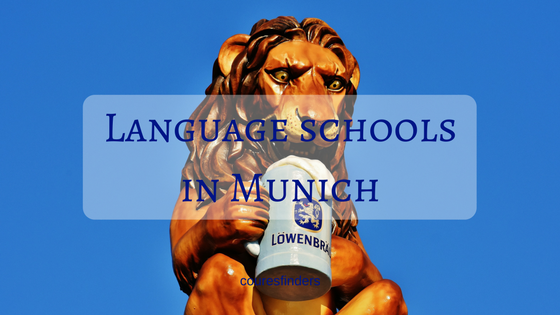 Munich, in the south of Germany, is the capital of Bavaria and is situated north of the Bavarian Alps. While learning a language there you can i.a. taste the famous German beer, eat a Weißwurst for breakfast or visit the Viktualienmarkt. You can also visit the Oktoberfest, go skiing or hiking in the Alps or enjoy your day in one of the parks in Munich.
The Bavarian capital is not only a great city with a lot of persons, it is also a city where you can explore the southern German traditions.
You could also check other cities to find the perfect school for you:
And if you aren't sure now to visit a language school, check these articles: The benefits of learning languages in a language school and How to choose your perfect language school!
Language schools in Munich
This language school is located in the western part of the city and it is close to public transport. So it isn't a problem to discover the student district Schwabing with a lot of cafés and bars, the university of Munich or the English Garden. But also the pedestrian zone is nearby. The school has 15 rooms where foreign languages are taught. There is also a guesthouse where the students can live.
→ Here you get more information: The Carl Duisberg Training Center Munich
You can find a Goethe-Insitut in almost every big city. The institute in Munich is located in the city centre, surrounded by a lot of shops, cafés, restaurants or the famous sights of the city. The teacher can help persons from all over the world to learn German for the job, for the studies or also for the everyday life. In addition the school offers a guesthouse, which is located in the district Nymphenburg, with a good connection to public transport.
→ Here you get more information: Goethe-Insitut Munich
Come back to CourseFinders.com for more articles about languages and studying abroad.
Follow us on Facebook and Twitter and don't miss another article on CourseFinders.com!
Find your perfect language school
Search CourseFinders to find the course for you