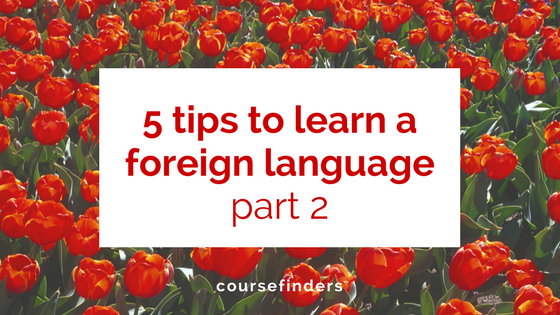 To learn a language means to learn in different ways. You should learn every day and also make mistakes. The first five tips you get in this article which was published two weeks ago: 5 tips to learn a foreign language – part 1.
But there aren't only five tips, there are more. For that reason here are the next tips you could keep in mind:
#1 Read a book, a newspaper or a magazine.
Learning a language means also to get in touch with the culture. Therefore you should read books, newspapers or magazines. The best thing is that you can choose the topic, the length and also the time. If you don't have a high level in your learning language, you could start with books for children. These books are in an easy language and you will also learn new words. Check out which books you want to read and just start reading!
#2 Write mails or letters with native speakers.
You could also search penpals to write mails or letters. With these you practise your writing skills and you have to think more about the spelling. The secondary effect is that you get friends all over the world.
#3 Visit a language school.
Sometimes it is not possible to learn a language alone. For that reason you can visit a language school to learn with others and maybe also in the country where your learning language is spoken. Here you can search your next language school.
#4 Learn expressions.
Expressions show your language skills and you can speak like a native speaker. And of course you will find expressions in every language. For example in English: 20 English idioms with animals and 15 English idioms related to weather. So which expressions do you know?
#5 Start your day with 5 (or 10) new words.
Also a routine can help you to learn every day. One possibility is to start the day with new words. After getting up, take the next 5 words in your vocabulary box and learn them. Before breakfast of course! After learning these words, your day will be more relaxed because you know that you have learned something new. Try it!
Come back to CourseFinders.com for more articles about languages and studying abroad.
Follow us on Facebook and Twitter and don't miss another article on CourseFinders.com!
Find your perfect language school
Search CourseFinders to find the course for you