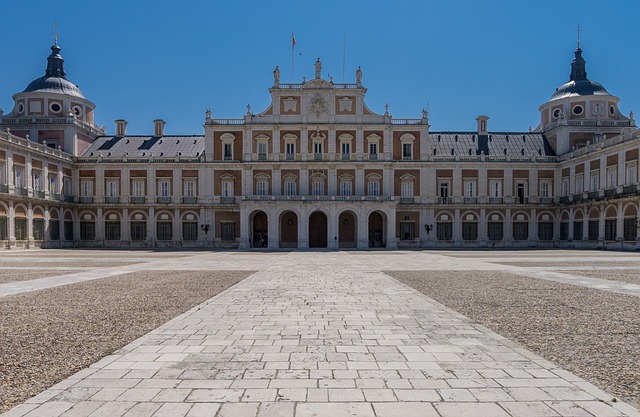 Why learn Spanish in Spain?
Spanish is one of the top spoken languages in the world. Take the opportunity to study this language in the heart of its origin – colourful, rich in culture and spice-abundant Spain.
Sure you can learn Spanish anywhere you want, in most countries in the world if you want to study abroad and in your home if you prefer convenience. So why should you choose Spain?
The answer to this question is simple… Because Spain has so much more to offer than just its beautiful language.
About the language
The Spanish we know (a.k.a. Castilian) is just one of the four official languages in Spain. The other three are Basque, Catalan and Galician. There are also many dialects such as Andalucian for example. There are over 400 million native speakers of the Spanish language. It is in the top three spoken languages in the world, along with Mandarin and English.
Culture
The Spanish love festivals, the popular ones involve San Fermin (running bulls) and Tomatina (the tomato battle). Contrary to popular belief most of the Spanish do not approve of bullfighting. There 44 recognized World Heritage Sites in Spain, including Burgos Cathedral, Historic Centre of Cordoba and Cave of Altamira and Paleolithic Cave Art of Northern Spain.
Geography
Spain is surrounded by Portugal, Gibraltar, Morocco, France and Andorra. Except for the mainland the country also includes Balearic Islands and Canary Islands such as Majorca, Minorca, Ibiza, Formentera, Tenerife, Gran Canaria and Fuerteventura. Spain is mountainous and some of the most popular mountain ranges involve the Pyrenees, Cordillera Cantabrica and Sistema Iberica.
People
There are almost 50 million people living in Spain. There is regional diversity among the people of Spain. The Spanish identify strongly with the region they are from. Don't give into stereotypes – not all people from Spain know flamenco, have siestas every day and drink sangria all year round.
Cities
Madrid is the capital city of Spain and is located in the center of the country. Madrid is one of the top destinations for art museums such as Prado Museum, Reina Sofia Museum and the Royal Academy of Fine Arts of San Fernando.
Barcelona is the capital city of Catalonia (an autonomous community) and one of the most popular tourist destinations in Spain. It is located on the north-east of the country. Barcelona is the home of the popular work of architect Antoni Gaudi – Sagrada Famila – an unfinished church, the construction of which is still ongoing.
Valencia is the third largest city in Spain after Madrid and Barcelona. It's located in the east of Spain. The traditional dish "Paella" originated in Valencia. It is a city famous for its food culture. The Silk Exchange market was recognized by UNESCO as w World Heritage Site. Other impressive architectural sights involve The Central Market and the Valencia Cathedral.
Seville is the capital city of Andalusia (an autonomous community) and is located in the south of Spain. Its old town houses 3 UNESCO World Heritage Sites – Alcazar Palace Complex, General Archives of the Indies and the Cathedral. Seville is known for its festivities related to the Holy Week. There is a tapas culture in the city, which involves eating multiple small meals in various bars.
Alicante is a port and city located along Costa Blanca in the south-east of Spain. It is a popular port for cruises and a popular vacation destination. Santa Barbara castle is a popular architectural site.
Cuisine
Some of the most popular Spanish dishes include:
Tortilla – the Spanish tortilla is something much different than you normally imagine. It is not a flat bread made of various types of flour and water, used for wraps. The Spanish tortilla is like thick omelette filled with goodies. It's a fried dish including potatoes and eggs in its basic version. It can include more vegetables such as green peppers, courgette, red peppers, peas, aubergine. It can also include mushrooms, chorizo or diced ham. The types of this dish vary across the country.
Paella – is a rice dish with many variations mixing various meats or seafood and vegetables. The fairly popular Paella Mixta is a combination of meat, seafood and vegetables with rice. This dish often includes spices such as rosemary and saffron.
Gazpacho – is a cold soup made from raw vegetables, usually with a tomato base. It is a refreshing soup often eaten in the summer. Most recipes include: stale bread, tomatoes, cucumbers, garlic, onion and seasoning.
Churro – is a fried dough pastry, dipped in chocolate. It's a popular snack, can be eaten for breakfast with coffee and is sold by many vendors on the streets of Spain. They have many variations and can vary in size, shape and serving style.
 Study Spanish in Spain – find your perfect language school with CourseFinders.
Choose out of 550 schools in Spain.
Find your perfect language school
Search CourseFinders to find the course for you