(London | England )
UK COLLEGE OF ENGLISH
Marcar Escola como Favorita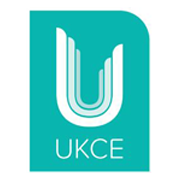 55-59 Oxford Street
,
Londres
(
view map
)
Sobre
UK COLLEGE OF ENGLISH

UK College of English is a division of UK College of Business and Computing.
We offer General English, Spoken English, Cambridge ESOL, IELTS & PTE Exam Preparation courses, and a good range of other English courses for special purposes. All our teachers are fully qualified and experienced in teaching English. All our English courses include regular one-one sessions with a teacher as well as group sessions. We are UKBA Approved for teaching English courses in the UK. UKCE is a language school that provides English programs for everyone who has English as their second language.
Cursos
Brochuras
Avaliações
Esta escola não foi avaliada ainda
Vídeos
Esta escola não adicionou nenhum vídeo
Obter preço