(Buenos Aires | Argentina )
Casa Spanish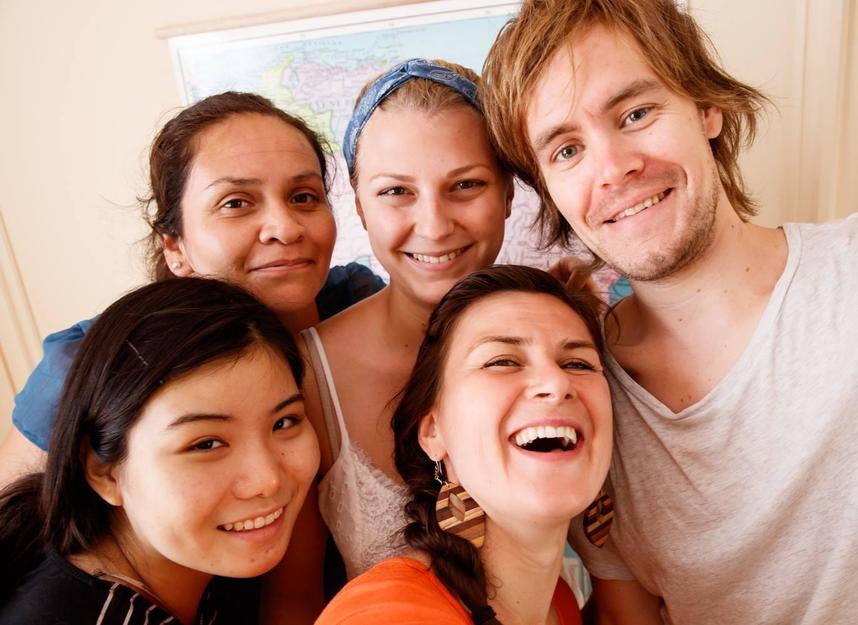 À propos
Casa Spanish
We are located in the Retiro district, close to the Plaza San Martin and to the financial and commercial center of Buenos Aires. Within the school, there is also an art studio, a space to view movies and short films from Argentina and South America, helping to showcase the use of the language in an authentic cultural context. Our classrooms are spacious, bright and have air conditioning/heating.

The teachers at CASA Spanish School are friendly and qualified. They provide each of the students with personal attention, which helps to differentiate them from the rest when it comes to guiding students through the learning process. By utilizing games and the best teaching methods available, they are able to make each student feel welcome whether in individual instruction or in a dynamic group setting.

Buenos Aires is home to one of the most important book fairs, audiovisual art fairs, film festivals. Only here you can find over 450 independent theaters, one of the best opera houses in the world and a countless number of locations that contribute to it's legendary nightlife. There is truly something here for everyone including: tango, soccer, great cuisine, free open-air concerts and markets, art galleries and museums.Though you can marvel at all of the historic architecture, don't let it mislead you. This city has a modern vision that is constantly nourished by the diversity of those who pass through it. Buenos Aires is a cosmopolitan city that has it all and is embodied by charming inhabitants who always play good hosts and are ready to give advice on how to make it in a city that has secrets in its streets and in its neighborhoods.

Activités
Cinéma
Photographie
Danse
Visites de lieux historiques
Tourisme culturel (théâtre, musées, etc.)
Art/ peinture
Littérature
Activités culturelles locales (festivals, etc.)
Musique
Présentation d'adaptation à la nouvelle culture
Bénévolat
Logement
Logement en familles d'accueil
En hôtel/auberge de jeunesse
Logement en familles d'accueil où il n'y a pas d'étudiants de même langue maternelle
En appartement propre
Services supplémentaires
Transfert aéroport/gare
Orientation pour étudiants
Cours
Préparation aux examens de Espagnol
95% 6 Commentaires
Ce cours s'adresse aux étudiants âgés: 16-70
Niveaux: Elémentaire, Intermédiaire, Avancé
Nombre d'heures hebdomadaires: Général (15-25 h/semaine), Relax (10-15 h/semaine)
Type de lieu: Ville moyenne/grande
A DELE certification is the best way to demonstrate knowledge of the Spanish language. The DELE exam is the result of a collaborative effort of The Instituto Cervantes, the University of Salamanca and the Spanish Ministry of Education.
Taking the DELE exam is essential to study and to apply for a job as a Spanish teacher or in any private sector directly related to Spanish or Latin American markets. However, Spanish is not only important in these places. Job applicants who are fluent in Spanish are also in high demand in the United States, particularly in the southwestern region of the country. Hispanics currently comprise almost 15 percent of the American population, meaning that over 40 million Americans speak Spanish at home, making fluency in the language a vital skill for job seekers.
Preparing the DELE exam while living in a Spanish speaking country like Argentina, provides you with the best possible opportunity not only to improve your language skills, but also to make the most out of the cultural aspects that are part of any language.
From our experience, we can assure you that our long- term courses:
- help students improve their Spanish rapidly.
- greatly contribute to the students' performances in the exam.
- provide students with chances to use the language with real communicative purposes outside the classroom with native speakers.
Brochures
Commentaires
Ce que disent les apprenants
Trier par:
Obtenir le prix