(Buenos Aires | Argentina )
Casa Spanish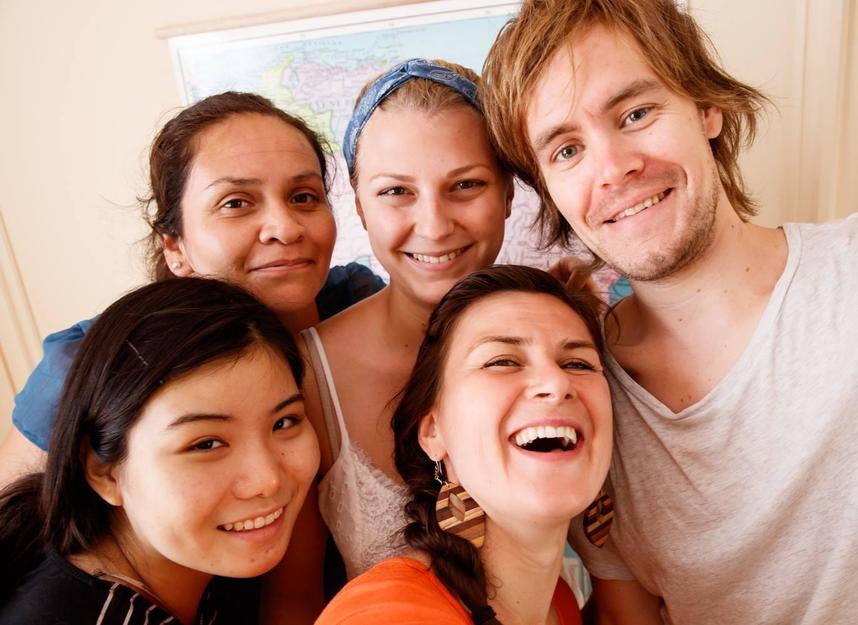 Über
Casa Spanish
We are located in the Retiro district, close to the Plaza San Martin and to the financial and commercial center of Buenos Aires. Within the school, there is also an art studio, a space to view movies and short films from Argentina and South America, helping to showcase the use of the language in an authentic cultural context. Our classrooms are spacious, bright and have air conditioning/heating.

The teachers at CASA Spanish School are friendly and qualified. They provide each of the students with personal attention, which helps to differentiate them from the rest when it comes to guiding students through the learning process. By utilizing games and the best teaching methods available, they are able to make each student feel welcome whether in individual instruction or in a dynamic group setting.

Buenos Aires is home to one of the most important book fairs, audiovisual art fairs, film festivals. Only here you can find over 450 independent theaters, one of the best opera houses in the world and a countless number of locations that contribute to it's legendary nightlife. There is truly something here for everyone including: tango, soccer, great cuisine, free open-air concerts and markets, art galleries and museums.Though you can marvel at all of the historic architecture, don't let it mislead you. This city has a modern vision that is constantly nourished by the diversity of those who pass through it. Buenos Aires is a cosmopolitan city that has it all and is embodied by charming inhabitants who always play good hosts and are ready to give advice on how to make it in a city that has secrets in its streets and in its neighborhoods.

Freizeitangebot
Film
Fotografie
Tanzen
Besichtigung von historischen Sehenswürdigkeiten
Kulturtourismus (Theater, Museum, etc.)
Kunst/Malen
Literatur
Kulturelle Veranstaltungen vor Ort (Festivals, etc.)
Musik
Einführung in die kulturellen Unterschiede
Ehrenamtliche Arbeit
Unterbringung
Unterbringung bei Gastfamilie
In Hotel/Gästehaus
Unterbringung bei Gastfamilie ohne Schüler der selben Muttersprache
Eigenes Apartment
Zusätzliche Services
Flughafen/Bahnhof-Transfer
Studienberatung
Kurse
Spanisch Examensvorbereitung
95% 6 Bewertungen
This course is for students aged: 16-70
Levels: Grundstufe, Mittelstufe, Fortgeschrittene
Wochenstunden: Standard (15-25 Stunden/Woche), Entspannt 10-15 Stunden/Woche
Ort des Aufenthalts: Stadt
Brochüren
Bewertungen
Was unsere Sprachschüler sagen
Sortieren nach:
Preis abfrage