(Berlin | Germany )
Freie Universität Berlin International Summer and Winter University (FUBiS)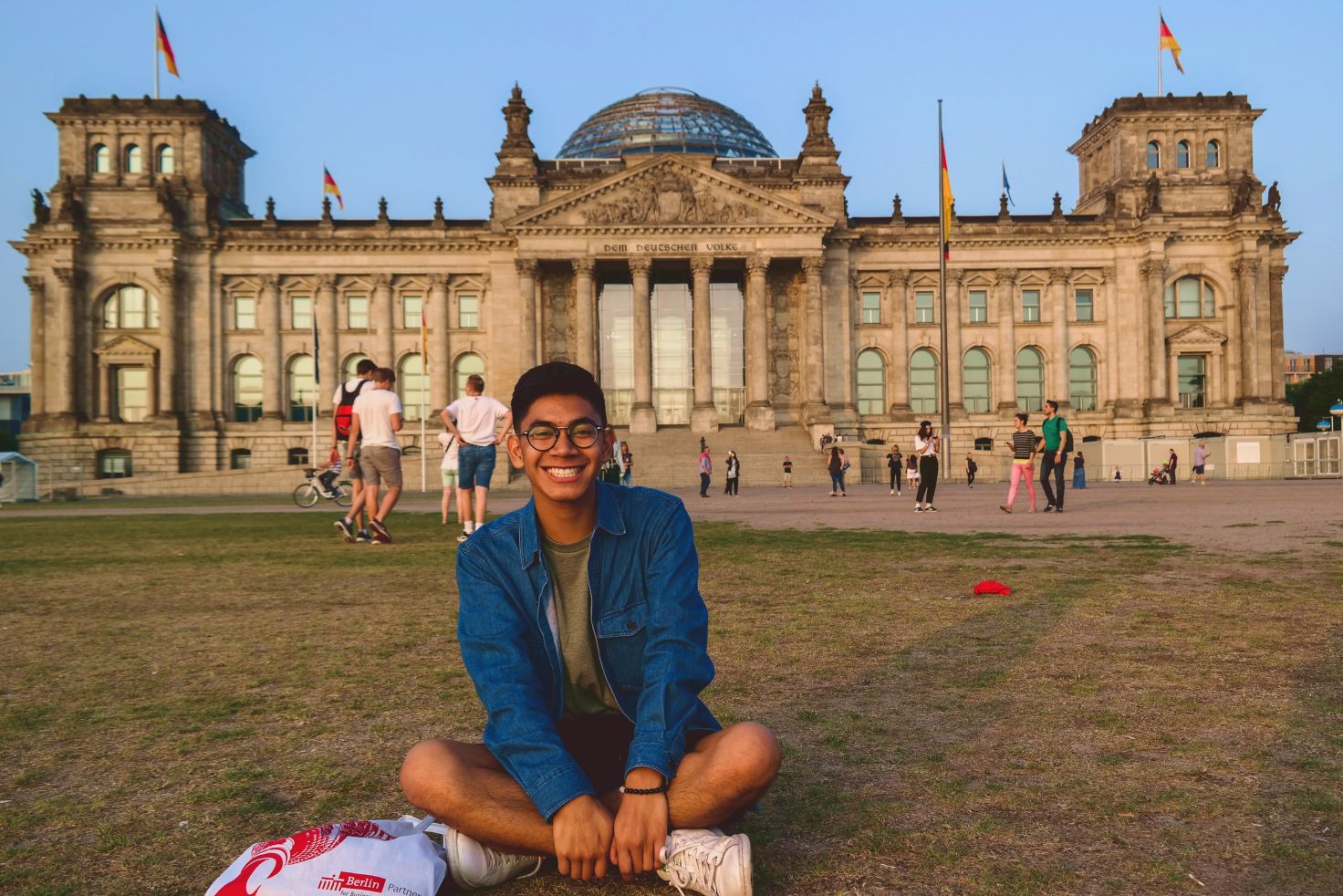 À propos
Freie Universität Berlin International Summer and Winter University (FUBiS)
FUBiS is a summer and winter university program offered at renowned University of Excellence Freie Universität Berlin. Our goal is to provide a stimulating and rewarding experience - academically, culturally, and personally.

The FUBiS German language, culture classes and English-taught subject courses make use of the vast historic, cultural, and political resources Berlin offers. Field trips to museums, memorials, and political & cultural institutions are integral parts of the curriculum, as are their online equivalents.

FUBiS arranges appropriate off-campus accommodation for the duration of the on-site program as an optional service at the student's request. The on-site program also offers extracurricular activities such as weekend trips to other German cities and guided tours within Berlin.

FUBiS is an intensive academic program through which students can earn credits that may be counted toward their degrees at their home institutions. FUBiS sessions run for 3 to 6 weeks and take place both in summer and winter - on site as well as online (for Term I 2022).

COURSES TERM I 2022 ON-SITE:
- European Studies
- Law, Society and Politics in Comparative Perspective
- Economic Ethics: Can the market be moral?
- The Cold War
- German Langauge and Culture | Semi-Intensive German Language Courses (A1-C1)

COURSES TERM I 2022 ONLINE:
- German Philosophy: From Kant to Habermas
- Sustainable Business: Stategy & Innovation
- German Langauge and Culture | Semi-Intensive German Language Courses (A1-C1)

Program Dates 2022:
• January 3 - January 26, 2022: FUBiS Term I 2022 (on-site AND online) | register until December 6, 2021
• June 4 - July 16, 2022: FUBiS Term II 2022 (on-site) | register until May 7, 2022
• July 23 - August 20, 2022: FUBiS Term III 2022 (on-site) | register until June 25, 2022

Students can choose between different subject courses taught in English and German language & Culture courses from A1 to level C1. Study visits within Berlin and are an integral part of all our courses (also virtual).

Read here what our students had to say about FUBiS Term III 2021 Online:
• "FUBiS is the coolest thing that has happened to me in the past 2 years. FUBiS made my sad and lonely summer vacation at home turn into an extraordinary learning experience. Danke schön!"
• "My time at FUBiS was an enriching experience indeed! It broke geographical barriers by providing a warm and welcoming environment for students from different corners of the world to have academic and cultural exchanges :D"
• "My course experience was amazing. I loved every second of it. Getting to meet new people and learn so much with such high level professors and team was incredible."
• "It was wonderful, I always felt in my confort zone, it did not feel like work at all ! everyone was very nice and hard-working!"
• "The Fubis German course was a wonderful experience! I learned an incredible amount in just 4 weeks, and it was always fun! I never felt this confident about speaking in German before, and I met incredible people."

For further information on the FUBiS program, tuition, registration, housing, and scholarships please visit www.fubis.org or contact [email protected].
Services supplémentaires
Infrastructures pour étudiants en situation de handicap
Orientation pour étudiants
Facilitation des démarches pour l'obtention d'un visa
Logement
Logement en familles d'accueil
En appartement propre
En hôtel/auberge de jeunesse
Résidence étudiante
Appartement partagé
Travail et études supplémentaires
Autres cours universitaires disponibles sur le campus
Activités
Cinéma
Tourisme culturel (théâtre, musées, etc.)
Visites de lieux historiques
Activités sociales pour étudiants universitaires