(Moscow | Russian Federation )
BKC - International House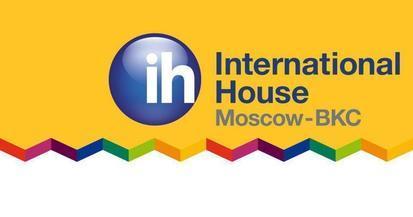 3-5 Gazetny Pereulok, entrance 8th, floor 3rd
,
Moscow
(
view map
)
About
BKC - International House
International House BKC is one of the most respected Language Schools in Moscow, a member of the International House World Organisation since 1995.

IH Moscow BKC is the only institution in Moscow approved both by the British Council and Cambridge English Language Assessment as an open test centre for IELTS and Cambridge exams.

Our teacher training center offers CELTA/DELTA courses and also has a wide variety of workshops, seminars, courses aimed at the teacher's self-development.
With our company you can get a training and become an IELTS and Camdridge examiner.

Our teachers work with variety of levels and ages. We offer general courses for adults and kids, business, intensive and exam preparation courses, Foundation and Pre-masters program.
Courses
General Russian
0% 0 Reviews
This course is for students aged: 16-70
Class Sizes: Large, 11-20 students, Medium, 6-10 students, Small, 2-5 students, One-to-One
Levels: Advanced, Intermediate, Basic
RUSSIAN COURSE

At our BKC-IH Globus School, conveniently located just a few minutes from the Kremlin and the Red Square, we offer Russian courses for foreigners from beginner to advanced levels. If you want to feel comfortable in Russia, find new friends, use Russian in your business or just learn a new language, our school can help you achieve your goals.

BKC-IH Globus provides courses of Russian for various levels, in groups or individually with experienced teachers specialised in teaching Russian as a foreign language. Our most popular levels are A1, A2 and B1 (CEFR).
After finishing our A1 level course students will be able to construct basic dialogues, speak about themselves, about food, weather and clothes as well as use the Present and the Past tense in Russian. In the A2 level students learn to describe their day, free time activities, interests, appearance and traditions. At the end of this level they will be able to book a room in a hotel, visit a doctor, explain the directions and make enquiries on the phone in Russian. Some of the grammar topics are: the cases of adjectives and pronouns in Russian, indirect speech. There will be also a lot of focus on listening and speaking skills. Our B1 course is targeted at people who want to be able to read and write complicated texts and take part in any type of conversation in Russian. At this level a lot of listening comprehension practice is provided as well.

In our Russian courses we use the communicative method. This means our students learn the language for everyday life and each class will help them feel more confident about communicating in Russian. No English is spoken during the lessons. The teachers use a lot of pictures and contextual explanations.
What's more the atmosphere at Globus is very friendly, so don't be afraid of learning Russian! Enjoy learning it with us!
English Exam Preparation
0% 0 Reviews
This course is for students aged: 16-70
Exams and Prep offered: Cambridge PET, Cambridge KET, Cambridge FCE, Cambridge CPE, Cambridge CAE, Cambridge BEC, Cambridge YLE
Brochures
Reviews
This school hasn't been reviewed
Videos
This school hasn't added any videos
Get Price