(Fukuoka | Japan )
Meiji Academy - Japanese Language, Culture and Internships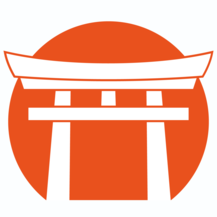 Watanabedori 5-1-26, Chuo-ku
,
Fukuoka
(
view map
)
About
Meiji Academy - Japanese Language, Culture and Internships
Meiji Academy is your gateway to Japan!



We offer a great variety of Japanese language classes to make sure you can study in the way that is most efficient and fun for you. In addition our classes are small (not more than 6 students) and focus on conversation, so that you will be able to speak Japanese quickly.



Our Standard Japanese course has 20 lessons per week. If you want to learn even faster, you can chose our Intensive Japanese course, which adds 4 private lessons with your teacher (24 lessons in total). We also offer Japanese Culture courses that include 6 hours of activities in the afternoon. The Japanese Traditional Culture course offers activities like tea ceremony or Kimono wearing. The Japanese Pop Culture course will focus on Manga and Anime and lets you visit a Maid café.

Our very popular Japanese Business course will teach you all the spoken and unspoken rules that apply when working in a Japanese company. We especially recommend taking this course, if you plan to do an internship with us or want to work in Japan in the future.
Additional Services
Water sports
Airport/Station transfer
Student counselling
Accommodation
Host family accommodation
Own apartment
Shared Apartment
Student Residence
Work and Further Studies
Work experience / internship with local companies
Activities
Cooking
Cultural tourism (theater, museum, etc.)
Hiking
Historical sightseeing
History
On campus events
Volunteering
University student social events
Local cultural events (festivals, etc.)
Courses
General Japanese
0% 0 Reviews
This course is for students aged: 10-70
Levels: Advanced, Upper Intermediate, Intermediate, Basic
Weekly Hours: General 15-25 hrs/wk
Location Type: Town/City
Class Sizes: Small, 2-5 students
Our Standard Japanese course that focuses on conversation. 20 hours a week in small classes (up to 6 students). You will be able to talk to your Japanese friends and order yummy food in no time! The price is: 30,000JPY/week
Business Japanese
0% 0 Reviews
This course is for students aged: 10-70
Weekly Hours: Intensive 25+ hrs/wk
Levels: Advanced, Intermediate, Basic, Upper Intermediate
Location Type: Town/City
Class Sizes: Small, 2-5 students
This course teaches you Japanese business language and manners. You will visit our Standard Japanese course (20 hours a week) and 6 extra classes on Japanese Business per week (26 lessons in total). The price is: 40,000JPY/week
Brochures
Reviews
This school hasn't been reviewed
Get Price