(Santiago de Chile | Chile )
Universidad Mayor - Languages for international communication (LINC)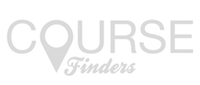 Granaderos 1150, Providencia
,
Santiago de Chile
(
view map
)
About
Universidad Mayor - Languages for international communication (LINC)

We are the learning centre for foreign languages at the University Mayor.

We encourage the general public to learn foreign languages with high-quality teaching methods that are aligned to the international standards of the The Common European Framework of Reference for Languages (CEFR). We have a strong focus on the permanent company of the students in their progressive aqusition of linguistic competences of foreign languages.

LINC is seen as a unique educational leader in the teaching of foreign languages at an international level. We promote the best opportunities for the development of the linguistic abilities of the students so that they can face the globalized world successfully.
Courses
English Exam Preparation
0% 0 Reviews
This course is for students aged: 16-70
Exams and Prep offered: Cambridge PET, Cambridge FCE, Cambridge CAE
Brochures
Reviews
This school hasn't been reviewed
Pictures
Videos
This school hasn't added any videos
Get Price