(Middlesbrough | England )
University of Teesside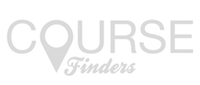 Southfield Rd
,
Middlesbrough
(
view map
)
About
University of Teesside
How and why do we create fictions? What do writers themselves say about the practice of writing? What does literature have to do with the real world? How do representations of identity in culture affect the way we see the world? Has the internet killed the book?

Engage with these and other questions on our cutting-edge programmes in English Studies and English Studies with Creative Writing. At Teesside University, you study literature and culture in a range of historical, political and theoretical contexts, develop advanced critical and communication skills valued by employers, and work within a dynamic and supportive team of students, lecturers, writers and researchers.
Courses
General English
0% 0 Reviews
This course is for students aged: 10-70
Brochures
Reviews
This school hasn't been reviewed
Pictures
Videos
This school hasn't added any videos
Get Price