(Dundee | Scotland )
University of Dundee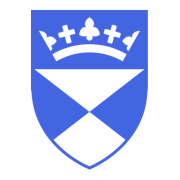 About
University of Dundee

We offer academic English lessons to International students. We run different language courses throughout the academic year to help you get the most out of your studies.

If you have not yet complied the English entry requirements for a degree programme at the university, we provide Foundation English Programmes and Pre-sessional Programmes.

If you are a student on a degree programme and would like to continue improving your English language skills, we have various In-sessional classes which run throughout the academic year.
Courses
General English
0% 0 Reviews
This course is for students aged: 10-70
Brochures
Reviews
This school hasn't been reviewed
Pictures
Videos
This school hasn't added any videos
Get Price