(Limerick | Ireland )
Birchwater Education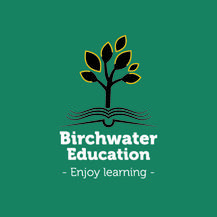 Riverstone, Clock Tower
,
Limerick
(
view map
)

About
Birchwater Education
Birchwater Education (BWE) is an Institute of Education situated in the heart of the historical Limerick City on the west coast of Ireland and the gateway to the famous Wild Atlantic Way. Limerick City is a University City that offers students an exciting alternative to live in an affordable location in Ireland. It is in close proximity to Shannon airport and a short drive from Dublin, Cork and Galway City. Birchwater Education offer a range of quality accredited programmes in a dynamic education centre that is both flexible and versatile. Birchwater Education have 4 core areas of focus.
1. *University Foundation Pathway Programme – This course is a one year pre-university qualification which includes a significant amount of English language teaching. The qualification is designed to provide students with an entry route to overseas universities including those in the UK, Ireland and the US.
2. *English courses – All students arriving at BWE are given a needs analysis and a placement test on arrival to place them in the class that best suits their ability and age. We offer both part time and full time English courses. *General English: We offer six different levels of General English from Beginners to Advanced over 12 week terms. In general English, there is a strong focus on listening and speaking with students expected to produce and use the language at the end of each class to express their personal experiences and enhance their communication skills. *Trinity College London Integrated Skills in English full time course which is run over 25 weeks. *Cambridge Exam Preparation Courses including IELTS, FCE and CAE, *Business English and *One to One's.
3. *Business courses – we offer a variety of professional business courses suitable for professionals and those who wish to upskill. Our courses include *Customer service management, *Financial management, *Marketing management, *H.R management *Business Administration and *Hospitality Management.
4. *Summer School – our exciting summer school programmes all include cultural tours and full day excursions outside the city to the surrounding historical monuments and sites including the Wild Atlantic Way. We offer four exciting Summer English Programmes including *English with horse riding, *English with football, *English with Arts and Crafts and *English with outdoor adventure.


Accommodation
Host family accommodation
Shared Apartment
Student Residence
Host family accommodation without students of same native language
Additional Services
Water sports
Airport/Station transfer
Facilities for students with disabilities
Visa support
Work and Further Studies
Language and Au pair study
Activities
Theatre
Local cultural events (festivals, etc.)
Sports
Football/Soccer
Swimming
Surfing
Courses
Brochures
Reviews
This school hasn't been reviewed
Videos
This school hasn't added any videos
Get Price