(Seville | Spain )
Saint Gabriel International Education - Sevilla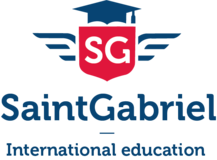 About
Saint Gabriel International Education - Sevilla
SG International Education's twenty-seven years of dedicated experience to the organization of language courses for individual students, schools, colleges and university groups from around the world will lend itself to the enjoyment of their stay in Sevilla.

SG offers programmes adapted to your needs, whether for academic, social or business aims. SG offers flexibility in length and dates of your stay, number of class hours and lesson content. SG facilitates airport transfers, accommodation, social activities, cultural trips plus whatever extra tuition and entertainment events in exciting Sevilla that you and group organizers may require.

As Group Leader, let us know what you need in terms of number of hours of Spanish lessons, type of accommodation for your students (family with half or full board, residence or hotel) activities and cultural visits in Sevilla.

Consult our Group Leaders and School Group Planning Guides for your Quote Request. If you want to include trips to different Andalusian cities, we will draft you a tailor-made programme and provide a quote with absolutely no obligation.
Additional Services
Facilities for students with disabilities
Airport/Station transfer
Water sports
Student counselling
Visa support
Sports
Surfing
Diving
Table tennis
Dance
Swimming
Ballet
Basketball
Climbing
Golf
Football/Soccer
Activities
Literature
Photography
Music
Oenology / Enotourism
Film
Historical sightseeing
Dancing
Fashion
Professional Sports events
Cultural tourism (theater, museum, etc.)
Local cultural events (festivals, etc.)
Cooking
Volunteering
Art history
University student social events
Art / Painting
On campus events
Accommodation
Shared Apartment
On campus
In hotel/guesthouse
Own apartment
Host family accommodation without students of same native language
Host family accommodation
Student Residence
Work and Further Studies
Work experience / internship with local companies
Language and Au pair study
Student legally permitted to work / earn money during course
Courses
Brochures
Reviews
What students are saying
Sort By:
Videos
This school hasn't added any videos
Get Price